Donald Trump: '2nd Scottish independence referendum would be crazy'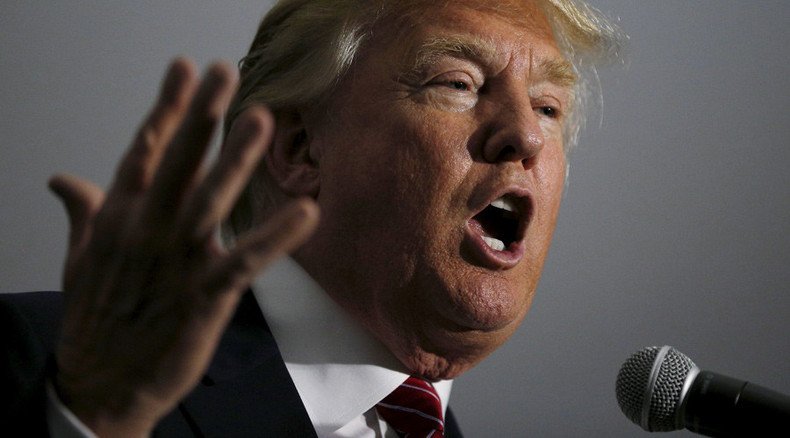 US Republican hopeful for the presidential race Donald Trump has waded into the debate over a second Scottish independence referendum, calling the idea 'crazy.'
"I don't know how they can do that – go through all that again. I've never heard of a thing like that. It's crazy," Trump, who owns a golf course in Scotland, told the Press and Journal newspaper.
"You would've thought that Cameron, or whoever was planning it, would've said 'We'll do this now, but if we win you can't do it for another 50 years.'"
Trump has a fraught relationship with Scotland despite his business interests there. In June the American tycoon clashed with the SNP's Alex Salmond over plans to build a windfarm off the coast of Trumps Aberdeenshire golf resort.
However, Trump maintained he did not want to become mired in Scottish politics as his campaign to replace Barack Obama as US president continues.
"I didn't want to get involved in it, but people asked me and I think Scotland is better being unified as opposed to being independent," he said.
"I felt it gives it more strength, so it certainly seemed to me, but it's not my issue."
Trump compared his struggle with Aberdeen Council for planning permission for his golf course to his foray into politics, saying the experience would stand him in good stead.
The plans were initially rejected by councilors, before being approved by MPs.
"My whole life has been a life of winning. I've won many, many battles over the years, and I've lost very few," he told the Press and Journal.
"Everyone laughed at us in Aberdeen when I proposed it for that land. But not only did we get it – it's one of the great gems of Scotland now and it's going to get better and better and better. It's a landmark."
You can share this story on social media: