Oil firm chaired by former Tory leader accused of bribing Somali officials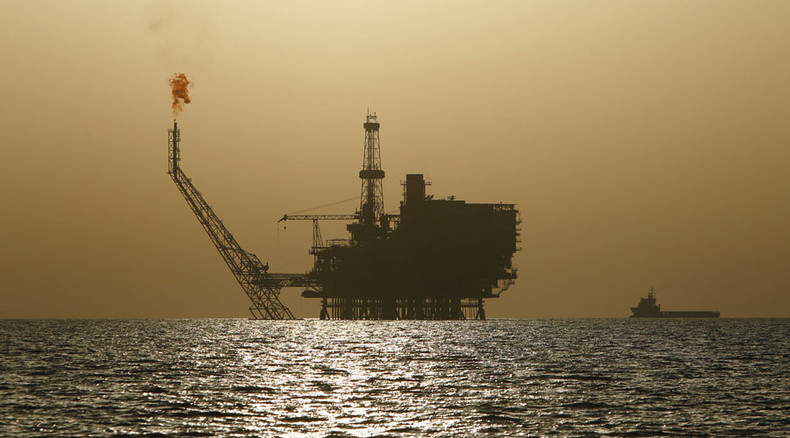 A leaked report from the Somali government raises fresh questions about bribery allegations surrounding a British oil company chaired by former Conservative Party leader Michael Howard.
Soma Oil and Gas was criticized in a confidential Somalian government report for allegedly paying the oil ministry's staff salaries in such a way that "may indicate a conflict of interest."
The Serious Fraud Office raided Soma's office in early August as part of an investigation into allegations of corruption following a leaked United Nations report which questioned the propriety of payments made to Somali officials.

This latest document, obtained by the Wall Street Journal, also features the Somali government criticizing Soma for proposing an oil deal that would leave the country with "a fraction" of the revenue it deserves.

Soma is chaired by Howard, who was leader of the Conservative Party from 2003 to 2005. He is now a member of the House of Lords.

Some observers have raised concerns over the 2010-15 Conservative-LibDem government's role in ensuring Howard was appointed to the Soma board, while others have raised concerns over his request for then-business minister Michael Fallon to meet with Somalia's energy minister.
The oil company was the first international firm to do business in Somalia since the Barre government in the country was overthrown in 1991.

A leaked Somali government report dated February 2015 has revealed ministers are critical of Soma's business practices.

The report, written by US-based Somalian lawyer Abdul Abdurahman, questions whether the fact Soma paid the legal bills for the lawyer negotiating the oil deal on behalf of the Somali government was a "conflict of interest."

"Soma has paid some funds towards the ministry's staff salaries, and they have also paid the legal bills for attorney Jay Park," Abdurahman wrote. That "may indicate a conflict of interest."

Abdurahman said that given Park's legal fees were paid by Soma, "it is not clear" whether Park was advising the Somali government or the oil firm.

In response to the leaked report, Park told the Wall Street Journal his company gave legal advice to the Somali government "in connection with the negotiation" of the 2013 oil deal. He said the government directed Soma to pay his legal fees, which it did.

Park, who practices law in Canada, added: "We do not act for, advise or have any interest in Soma."

He said he "confirmed with the Law Society of Alberta that the payment of a lawyer's fees by a party adverse in interest does not establish a conflict of interest."

A spokesperson for Soma has dismissed the report, telling The Times it lacks credibility.

"Its author is an immigration lawyer based in the United States with no oil and gas or international commercial law experience. His lack of experience is reflected in the quality of the report which contains clear errors and misleading statements. He has been replaced."
A UN report leaked to the press earlier last month revealed Soma had agreed to pay hundreds of thousands of dollars to senior bureaucrats in the Somali government.

The UN Monitoring Group document said the payments were "improper, unlawful and give rise to a conflict of interest."

In a letter to the UN Security Council, Lord Howard dismissed the report has having "fundamentally misunderstood the nature, purpose and destination of payment."

The UK's Serious Fraud Office launched an ongoing investigation into Soma following the report's publication.

Soma has confirmed it is being investigated by the Serious Fraud Office. The energy firm says it is confident allegations that have been leveled at it are baseless, and that it is cooperating to answer "all queries."

The controversial Soma oil deal was secured in August 2013, soon after a UN Monitoring Group called for an embargo on all oil deals in the war-torn region. The group's panel of experts made the recommendation on the grounds fresh oil deals could stoke further instability in an already volatile state.

When the Soma deal was signed, Human Rights Watch said a number of parties involved in Somalia's long-running war were responsible for "indiscriminate attacks, sexual violence, and arbitrary arrests and detention."
You can share this story on social media: