Western pullout could make Afghanistan 'safe haven for terrorism' – British ex-colonel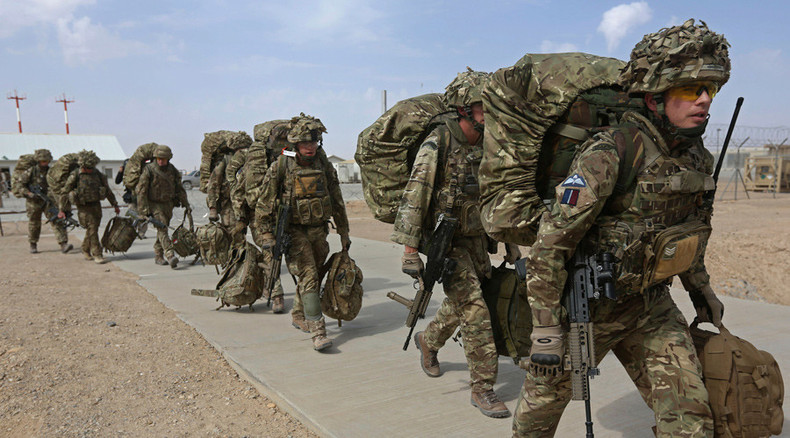 Afghanistan could become a safe haven for terrorism with the Taliban and Islamic State (formerly ISIS/ISIL) now operating in large areas of the country, a former British army colonel has claimed.
Asked about US President Barack Obama's plans to withdraw all troops back to the Afghan capital Kabul from outlying regions by 2016, retired Colonel Richard Kemp told the BBC: "That is when the risk really kicks in of Afghanistan again becoming a safe haven for terrorism launched against the West."
"We may then risk the same situation in Afghanistan as we've seen in Iraq when all US forces withdraw in 2016. So I think it's important that not only US but other NATO forces put a significant effort in to assisting the Afghan government for as long as is needed."
Kemp, who commanded troops in Afghanistan when Western forces began their occupation in 2001, said that no such thing as "moderate" Taliban existed and that the group consisted of "people who will not want to compromise."
Talks had in fact been under way between the US-backed Afghan government and the radical group before reports of the death of the Talban's founder Mullah Omar, reported in August, threw the process into disarray.
Kemp, who is a regular commentator on military issues and is well known for his vocal defense of Israeli security policy, warned that it was not just the Taliban who threatened Afghan security, but Islamic State.
"Now hopefully they're not going to gain the same traction as they have in Iraq and Syria. But either way we are going to see Islamic extremists dominating parts of Afghanistan and that needs to be contained," he said.
Asked what could be done, Kemp added: "We've seen the Afghan army lacks the capability. There is huge corruption there, there are not enough resources … it is a problem that will require very, very significant military and diplomatic resources from the West for a long time to come."
LISTEN MORE: