McDonald's UK boss says staffers 'love zero-hour contracts'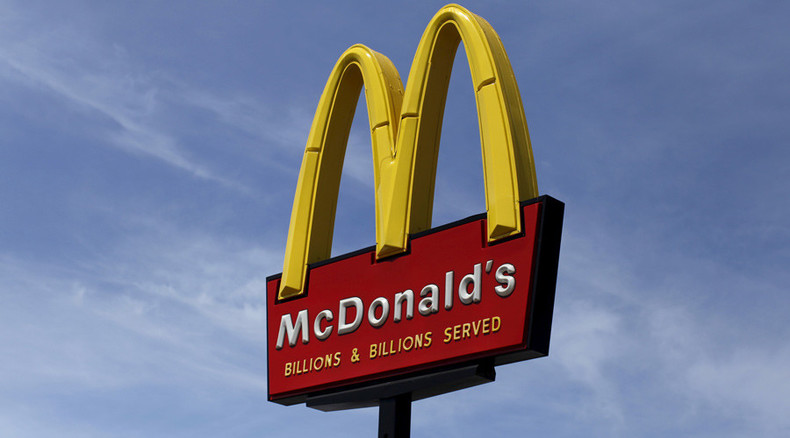 McDonald's UK's new boss has defended zero-hour contracts, claiming his staff are in favor of their use because they "love the flexibility."
The fast food chain's UK Chief Executive Paul Pomroy said his employees are notified of shifts two weeks in advance.
"We allow our employees to work elsewhere and we have a very good system of feedback from our employees," he told the BBC on Wednesday.
"Having surveyed our employees, they still love the flexibility."
Some 92 percent of their staff said they are happy with the contracts.
Pomroy, who started his role in February, said jobs at McDonald's are "good" as its staff members are "trained well and proud to work for the company."
McDonald's has grown to be one of the biggest zero-hours employers in the private sector.
The firm has admitted that 80 percent of its more than 100,000-strong UK staff is employed under these contracts.
In March, chief of the Bakers, Food and Allied Workers Union Mark McHugh told the Daily Record zero-hour contracts allow fast food chains to "abuse and bully" their young workers.
"We wouldn't put up with our kids being bullied at school, so why should we accept them being bullied in the work place?" he told the paper.
McDonald's employs nearly 7,000 people in Scotland, and about 90 percent of them are on flexible hourly paid contracts, he added.
Labour MP Andy Sawford, who has previously campaigned to abolish zero-hour contracts, said McDonalds should "lead on addressing this issue."
According to Office for National Statistics (ONS) figures, nearly 700,000 people in Britain are on zero-hour contracts in their main job.
The Labour Party and trade unions accused the government of encouraging a "low-pay culture" to grow unchecked, forcing workers to live an unstable financial existence.
Commenting on the controversy, shadow business secretary Chuka Umunna told the Guardian British workers are suffering a "rising tide of insecurity."
Prime Minister David Cameron commented on the crisis, "In a Britain that everyone is proud to call home, people are employed, they are not used. Those exclusive zero-hours contracts that left people unable to build decent lives for themselves – we will scrap them."
McDonald's is also reviewing how it will pay the new national living wage to staff aged over 25, and Pomroy admitted it would be a burden.
The minimum wage for over-25s, which Chancellor George Osbourne has rebranded as the national living wage, will increase to £7.20 (US$11) in 2017 before rising to at least £9 per hour.