Scotland Yard recruiting convicted terrorists to counter ISIS propaganda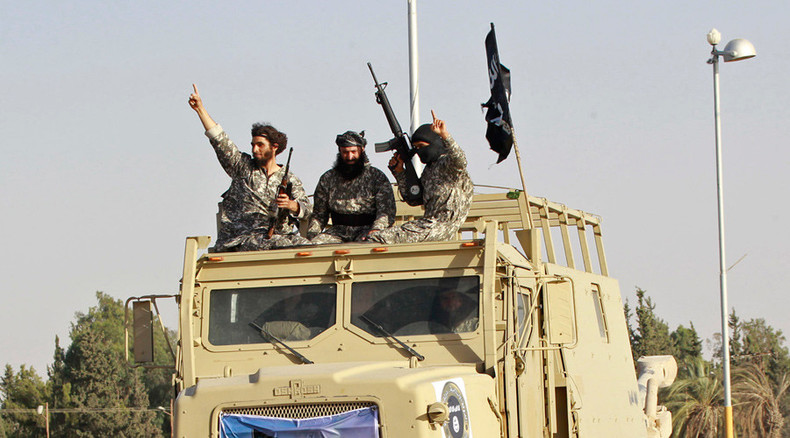 UK police are recruiting convicted terrorists in prison and employing them following their release to develop a 'counter-narrative' to extremist propaganda efforts.
"We are more likely to have success, as we do, with those who have been radicalized here and those who have been to prison," Commander Richard Walton, head of the Metropolitan Police's counter-terrorism command, told the Evening Standard on Wednesday.
"We cannot write off anyone convicted of a terrorist offence. We have got to try to work with them, engage with them, in prison if necessary, and try to turn them around," he added.
However, Walton said the growing number of terror convicts in UK prisons presented its own problems, with radicalization behind bars on the rise.
"We are convicting more people, so the challenge in prisons is bigger.
"Where operations start from within prison or with somebody who has just been released from jail, you know there wasn't much success in de-radicalizing them when they were in," he said.
Walton's comments come hours after it was reported that a British-born Islamic State (IS, formerly ISIS/ISIL) hacker was killed in a US airstrike in Syria.
Birmingham-born Junaid Hussein, also known as Junaid Al-Britani, was a central figure in the group's so-called Cyber Caliphate. He traveled to Syria in 2013.
READ MORE: British-born top ISIS hacker killed in Syria drone strike – report
Hussain, who was 21-years-old, was suspected of being involved in the hacking attacks on the US military's Central Command in January, in which Twitter and YouTube accounts were accessed and briefly used to send pro-Islamist messages.
In 2012, Hussain served six months in jail for hacking former UK Prime Minister Tony Blair's address book and posting some of the contents online.
CSO Online reported the drone strike was carried out Tuesday near the Syrian city of Raqqa, the power base of IS.