British-born top ISIS hacker killed in Syria drone strike – report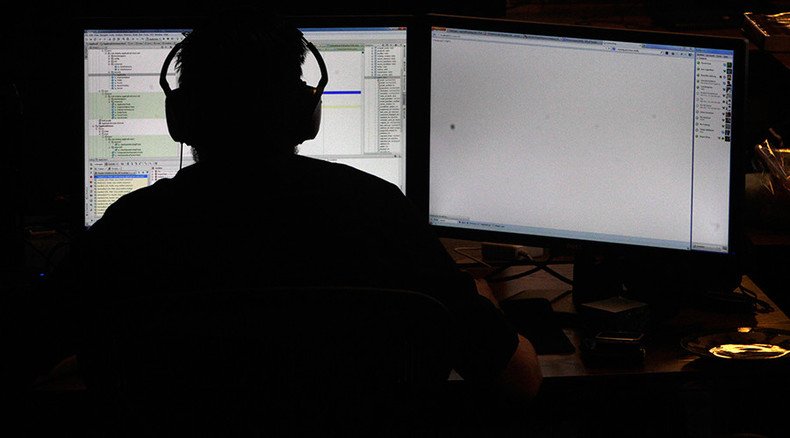 A 21-year-old British hacker believed to be the leader of Islamic State's cyber division has been killed in a US drone strike in Syria, Reuters reports.
The US Defense Department likely played a part in the operation that targeted Birmingham-born hacker Junaid Hussain, a source familiar with the matter told the agency.
CSO Online reported that the drone strike was carried out Tuesday near the Syrian city of Raqqa, the power base of Islamic State (formerly ISIS/ISIL).
It is believed that Islamic State's hacker group, CyberCaliphate, was led by Hussain. Previously the group released what it claimed to be personal data of US military personnel, including names, photos and ranks. The data was published on a website and advertised on social media by the self-proclaimed Islamic State Hacking Division.
READ MORE: ISIS releases 'hit list of US military personnel', claims hacking victory
The group reportedly attacked a Pentagon-owned Twitter account in January. However, it is unclear whether or not Hussain was personally involved in the attack.
Hussain moved to Syria sometime in the last two years, the Birmingham Mail reported.
In 2012, he was sentenced to six months in prison for stealing former British Prime Minister Tony Blair's address book from an online account. Hussain admitted publishing the contents of the address book online, as well as making prank calls to a counterterrorism hotline.
Cyber security experts have previously doubted Hussain's ability to launch a major attack, however. "He wasn't a serious threat. He was most likely a nuisance hacker," said Adam Meyers, vice president of intelligence with cybersecurity firm CrowdStrike. "It was his involvement in recruitment, communications and other ancillary support that would have made him a target."
US sources admitted that Hussain recently attracted a lot of interest in defense agency circles, but said he was never a top three target for US drone strikes.
ISIS has occupied large swathes of territory across Iraq and Syria with the goal of establishing a radical Sunni Islamist state. The group uses social media to spread its message and recruit fighters and supporters from abroad.
An increasing number of anti-ISIS hackers have come together to fight the threat of extremism online. One such attempt featured a hacker collective, known as Ghost Security, or GhostSec, combining forces with two other groups – CtrlSec and Anonymous – to confront ISIS.
READ MORE: 'Somebody has got to oppose them': Anti-ISIS hackers to RT
RT spoke with someone known as Mikro, who claims to represent GhostSec and CtrlSec. "We have taken offline over 100 websites and suspended over 55,000 Twitter accounts," the hooded spokesman said over Skype. Some sites and accounts are having to be shut two or three times a day, he said, adding that anti-ISIS hackers are "literally stalking" those accounts.
You can share this story on social media: