ISIS releases 'hit list of US military personnel', claims hacking victory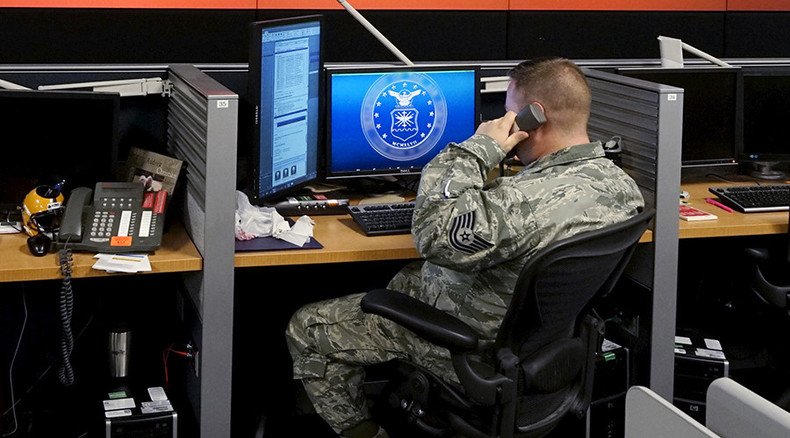 Islamic State terrorist group has released what it claims to be a list of US government and military officials, complete with personal data, obtained through hacking. There are doubts that the information is as authentic as it is claimed to be.
The data was published on a website and advertised on social media by the self-proclaimed Islamic State Hacking Division, supposedly a group of hackers working for the radical Islamist group. It includes a spreadsheet with names, emails, passwords and contact information of some 1,500 people. There are also alleged bank card numbers and screenshots of what appear to be private Facebook conversations between serving US military personnel discussing operations.
The data is accompanied by a threat towards the officials, saying the terrorists would "strike at your necks in your own lands."
Islamic State (IS, formerly ISIS) hackers are believed to be led by British man Junaid Hussain, who is reportedly placed high in the CIA hit list of key figures in the terrorist group. Previously it released what it claimed to be personal data of US military personnel, including names, photos and ranks.
There is some skepticism over the content of the latest batch, which was leaked overnight on Tuesday. The emails listed include a worker in an Israeli magistrates' court, someone in a college in Mississippi, a person in the Australian National Audit Office, and a UK council worker, reported the Register. According to the British website, some of the phone numbers on the list are disconnected while others did not respond to call.
It also said that the passwords listed as belonging to military personnel were too week to pass the guidelines of an official computer system operated by the Pentagon, citing the opinion of an anonymous source in the DoD.
IS claimed large swaths of land in Iraq and Syria and is attempting to build a radical Sunni Islamist state there. The group relies on social media to further its cause and recruit fighters and supporters in foreign nations. Such recruits returning from Middle-East battlefields to their homes in the US, Europe and other western countries are considered a major security threat by the respective governments.
You can share this story on social media: