Iranian Revolutionary Guards set to cash in on $150bn sanctions thaw with Britain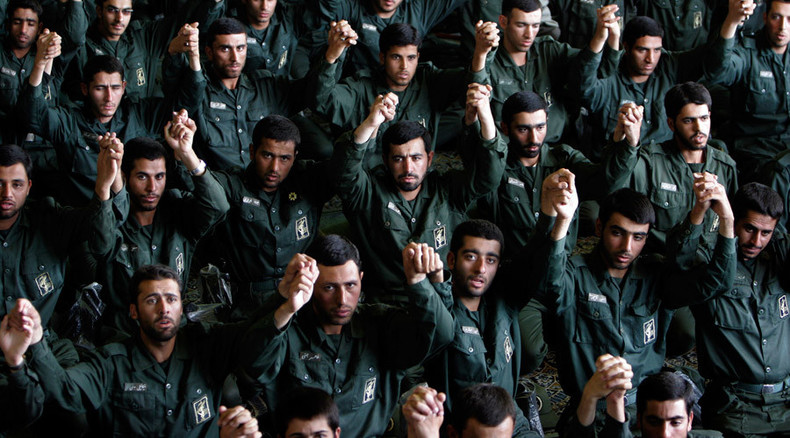 The Iranian Revolutionary Guards Corp is due to receive a flood of funds from Britain after placing its militiamen at the top of hundreds of companies that will benefit from the imminent lifting of sanctions.
The Revolutionary Guards, a religious militia accused of supporting President Assad and Hezbollah with arms, has access to more than 200 Iranian firms, new analysis seen by the Times has shown.
While Iranian leaders say the Guards will not benefit hugely from the international thaw in relations, US think tank the Foundation for Defence of Democracies (FDD) say trading with the West will be easier for the group when sanctions are lifted.

Following the nuclear deal signed in July, Western sanctions placed on Iran will be lifted by March 2016, allowing the country to access $150 billion of frozen assets and take part in the international banking system again.

"It's inevitable that Revolutionary Guard individuals or organizations will benefit from the opening up of business with the international community, and that UK companies may provide some of that financial benefit," Director of the Centre for Financial Crime and Security Studies Tom Keatinge told the Times.
READ MORE: Russia to help Iran build own satellite observation systems

Analysis by the FDD shows the Revolutionary Guards have shareholders or connections to 14 companies on Iran's stock exchange, worth a total of £10.8 billion ($17 billion), 12 of which have never been subject to sanctions.

The FDD added that in addition to the companies on the stock exchange, 217 non-public companies have Revolutionary Guard commanders in senior positions.

Former Brigadier-General Masoud Mehrdadi holds a directorship on the boards of at least seven Revolutionary Guards-controlled companies. Another member, Asghar Sabouri, is on the board of at least four companies, the think-tank said.
READ MORE: BP avoids Iran trade delegation over fears of breaching US sanctions

Companies in the West may not know whether their Iranian partner is connected to the militia.
The analysis comes after a group of British companies traveled to Iran last week for trade talks.

Oil giants BP pulled out of the trip over concerns it could face legal repercussions in the US.

One French company has already begun trading with Revolutionary Guards-controlled Telecommunications Company of Iran (TCI) by providing equipment. The Iranian company was bought by a consortium controlled by the Revolutionary Guards in 2009.