British banks have biggest exposure to Chinese market instability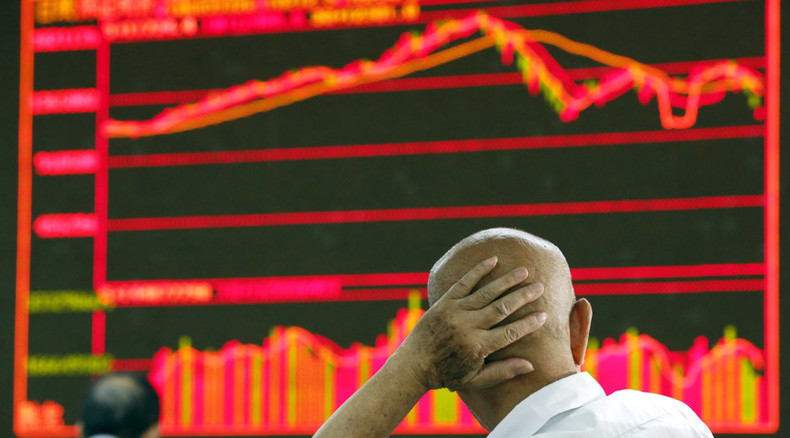 Disclosures from two of Asia's largest lenders showed that British banks are among of the most vulnerable to the current market troubles in China.
In its latest report, HSBC said outstanding loans to China grew 12 percent in the past year to $36.2 billion. Standard Chartered also revealed its overall exposure to Chinese customers rose by 30 percent during the same period.
The rapid growth of the Chinese economy has seen a rise in the numbers of British banks acting as foreign lenders, resulting in a record total of $221.2 billion outstanding loans to China, more than twice the total of US banks, with $86.5 billion outstanding loans.
UK banks were also the largest source of new loans to China during the year ending March 31, topping the list of 25 countries whose banks report their lending data.
The revelations come as the pound suffered its worst day of trading against the Euro in six years.
After months of strong trading against the Euro due to the Greek financial crisis, the pound fell by 2 percent, before regaining half a percent and finishing the day in a 1.5 percent drop.
Speaking during a visit to Finland on Tuesday, Chancellor George Osborne said Britain's open economy made it vulnerable to economic tremors across the globe.
"Britain is a very open economy, we're probably the most open of the world's largest economies. And so we are affected by what happens; whether it's problems in the Eurozone [or] problems in Asian financial markets," he said.
"Everyone's concerned about the situation in Asian financial markets," Osborne said. "I would take it as a reminder that we are not immune from what happens in the world. It's all the more reason why countries like Britain and indeed Finland need to get their own house in order."
On Monday, the UK suffered the worst trading day against the Euro in six years in what has being dubbed the biggest stock market crash since 2008.
However, a glimmer of hope shone through during Tuesday morning after the FTSE 100 index rallied. It bounced back to above the 6,000 mark after a rally of 2 percent.
The rise of 115 points added £29 billion back on to the UK's top 100 companies after nearly £74 billion was wiped off during Monday's session.
LISTEN MORE: