Rescued Yemen hostage to be flown back to Britain
Published time: 24 Aug, 2015 12:50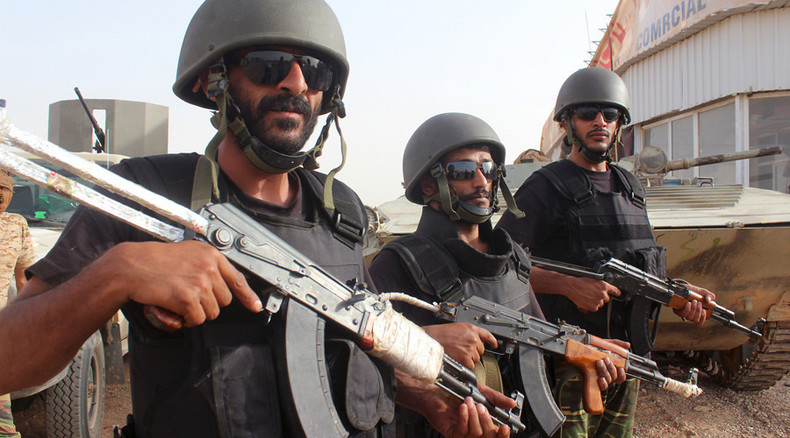 A British oil worker held hostage in Yemen for over 18 months will fly home this week after being rescued by United Arab Emirates (UAE) forces, UK officials have confirmed.
Engineer Bob Semple, 64, who had been working in Hadramaut, was kidnapped in February 2014 before being freed by a UAE military intelligence operation last week. UAE officials have not confirmed who was responsible for the kidnapping.

Semple's wife, Sally, said the news of her husband's release had come "completely out of the blue" on August 22.

"He was in good spirits. I don't know exactly when he will be back, but the children and I are really looking forward to seeing him," she added, after speaking to her husband.

She lives in Southampton with the couple's children.
I'm so pleased for the family of the British hostage in Yemen - who has been released safe and well. Thanks to the UAE for their help.

— David Cameron (@David_Cameron) August 23, 2015

Semple was rescued by UAE forces last week during a military intelligence operation. He was taken to Aden and then on to Abu Dhabi, where he was greeted by the British ambassador and taken for medical tests.

A statement from UAE news agency WAM said the government did not give the names of kidnappers, nor the location, but said Semple had been taken by Al-Qaeda operatives.

Foreign Secretary Philip Hammond said Semple had praised the work of UAE forces and is safe and well.

"I'm pleased to confirm that a British hostage held in Yemen has been extracted by UAE forces in a military intelligence operation.

READ MORE: Western complicity in Yemen genocide met with media silence
"The British national is safe and well and is receiving support from British Government officials. We are very grateful for the assistance of the UAE."

Prime Minister David Cameron tweeted his congratulations to the family.

"I'm so pleased for the family of the British hostage in Yemen who has been released safe and well. Thanks to the UAE for their help," he wrote.

Semple worked for Intracs, an oil and gas firm based in UAE, and had worked in Yemen for 30 years.

Yemen has been in a state of war for five months after a bombing campaign, led by Saudi Arabia, was initiated to halt the progress of Houthi rebels.

Semple's abduction received little media attention after Yemeni officials urged his family not to go public.

During his 18 month ordeal, little was heard from the oil worker, apart from one video message, in which the captive begged for help.

"These guys are going to kill me soon I think," he said. "Please act quickly for my release."