Passport confiscated from schoolgirl to thwart bid to join ISIS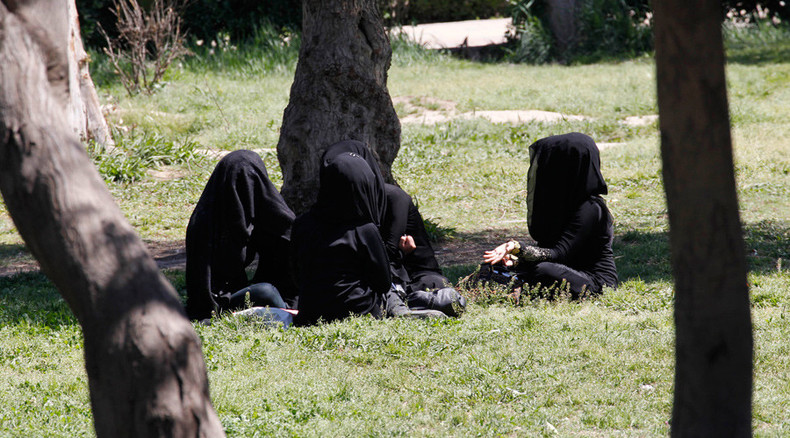 A High Court official must take control of the passport of a London schoolgirl thought to be at risk of leaving the country to join Islamic State (IS, formerly ISIS/ISIL) a judge has ruled.
Officials will also confiscate the passports of the girl's two sisters, and they will only be returned for approved trips abroad.
Justice Hayden made the ruling upon hearing that the 16-year-old attended the Bethnal Green Academy, where four pupils, thought to be her friends, have already traveled to join IS.

While he refused to grant a lifelong anonymity order, Hayden said the identity of the girl must remain secret until she is 18, so she can complete her schooling in peace.

The judge added the girl was one of the first young women to be made a ward of court, as part of the scheme to tackle the radicalization of young people.

He spoke privately to the girl before making the verdict public.
Hayden also said that although stripping the passports proved an "intrusion" for the sisters, "where that is a measure taken to secure the safety of their sister, it seems to me to be one relatively minor consequence.

"We are seeking to protect from a risk of very great magnitude, for we know that those who travel to ISIS to participate in jihad risk their own lives," he added.

He said he found the girl "to be a very impressive young woman: intelligent, committed to her family and to both her sisters."

In dialogue with her father, Hayden found the girl was expecting her GCSEs results and intended to study English, History, Sociology and Bengali at A-level.

"Who knows, one day she might be sitting in this chair – I would like to think she could," Hayden said.

"This is a strong family unit, which cares for each other and puts great priority on personal accomplishment and academic achievement." The family should not feel punished by the measures, he added.

"This strikes me as a very minor infringement into their family life in order to prevent the possibility of a very grave ill."