Dead weight: Obese people 'too large' to be cremated, say funeral directors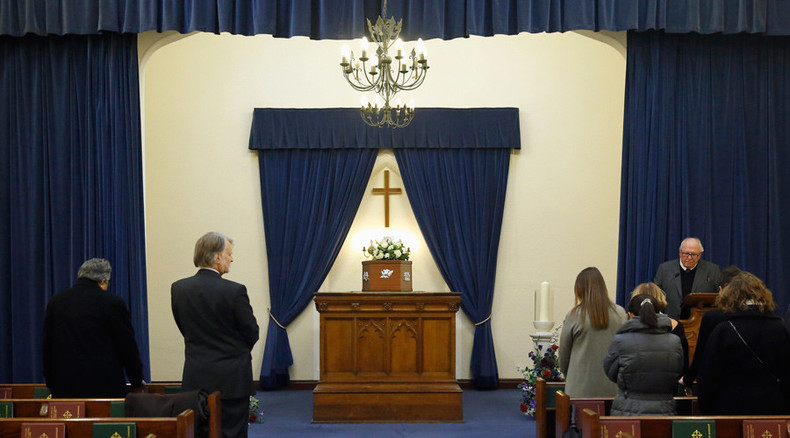 Obesity is having an "inevitable impact" on funerals as undertakers are forced to order larger and more expensive coffins to accommodate individuals who are too big for cremation.
Families hoping to cremate their overweight loved ones have been told to bury them instead as local furnaces are not big enough, according to funeral director Thomas Cuthell & Sons.
Another funeral director Anderson Maguire said it often told families that only one crematorium in South Lanarkshire had furnaces large enough to accommodate their relatives.
More people in Britain are dying as a result of obesity than ever before. The medical condition is responsible for more than 300,000 deaths each year – 6 percent of all deaths in the UK.
Almost two-thirds of adults are overweight in Scotland, while 27 percent are classed as obese.
The surge in overweight deaths means there is greater demand for larger coffins.
READ MORE: Obese Americans outnumber those who are only overweight - study
However, the tailored caskets could leave families with ballooning funeral bills as cemetery owners hike coffin prices in line with rapidly depleting burial plots.
An average casket width is almost 66cm. Manufacturers are now making models up to 40 percent wider to cater for bigger bodies.
The crematoria process of overweight people can add "considerable expense and distress" to loved ones during the grieving stage, Funeral Directors UK said in a blog post.
As obese bodies are filled with fat, they need to be burned for longer and at a higher temperature in order to be turned into ash.
'Front Group': Coca-Cola funds scientists who stress exercise not diet to avoid obesity
There are only a few ovens in the UK with larger doors that are powerful enough.
In some cases, families have to travel hundreds of miles in order to farewell their loved ones.
The National Association of Funeral Directors (NAFD) said Scottish councils have started buying larger equipment to allow crematoriums to handle bigger bodies.
"They are all finding that they need to order increasing numbers of larger coffins each year as the numbers of obese persons passing away continues to increase," an NAFD spokesperson said.
Lifting equipment and funeral transportation are other factors funeral directors have to consider when dealing with obese clients.
The coffin can sometimes become "too heavy" for traditional pallbearers to carry on their shoulders.
In June 2014, a funeral director had to store the body of a 31.5 stone (441lb or 200kg) man in her car overnight because a hospital morgue refused to accept the "fat" corpse.