​Obese Americans outnumber those who are only overweight – study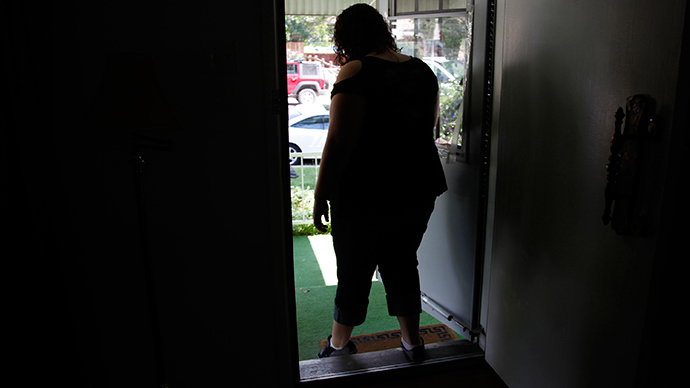 Americans who qualify as obese now outnumber those who are considered merely overweight, according to a new study. The figures also show that 67 percent of women and 75 percent of men in US are suffering from weight problems.
The report, published by researchers from Washington University School of Medicine in St. Louis, studied data from more than 15,000 men and women aged 25 or older of a nationally representative group collected between 2007 and 2012 as part of the National Health and Nutrition Examination Survey (NHANES).
It estimated that 67.6 million Americans over the age of 25 were obese in 2012, and a further 65.2 million were overweight.
The NHANES included body mass index (BMI) information. A person with a BMI between 18.5 and 24.9 is considered normal, a BMI between 25 and 29.9 is considered overweight and a BMI over 30 is considered obese.
READ MORE: Average American woman now weighs as much as average 1960s man – CDC
Women are more likely to be obese than overweight. Thirty seven percent qualify as obese, while 30 percent of them are overweight, meaning that two-thirds of American women over 25 are above normal weight. Men fare even worse, with 40 percent obese and 35 percent overweight, totaling to three-fourths of men being above a normal weight.
This is a significant increase over the past 20 years; a similar study using data from 1988 to 1994 estimated that 63 percent of men and 55 percent of women exceeded a normal weight at that time.
"We see this as a wake-up call to implement policies and practices designed to combat overweight and obesity, to implement what we already know into place to accelerate the obesity prevention and treatment," Lin Yang, a researcher in the Division of Public Health Sciences at Washington University School of Medicine, told CBS News.
"Population-based strategies may help to alter the obesity trend through physical environment interventions, enhancing primary care efforts, and shifting society norms of behavior."
African Americans had the highest rates of obesity among both women and men, at 57 percent and 39 percent respectively. 35 percent of white men and 34 percent of white women were obese. Among Mexican Americans, 38 percent of men and 43 percent of women were obese.
The study didn't report data for Asian Americans, who have until recently been undersampled in the NHANES.
High profile attempts to tackle the problem of Americans getting heavier, such as First Lady Michelle Obama's Let's Move! campaign to tackle childhood obesity.
However, the new figures show that the issue of obesity is a growing problem, especially since risks of cardiovascular diseases, diabetes and certain types of cancer increase with weight.
You can share this story on social media: