Holocaust denial, anti-Semitism claims 'ludicrous' – Corbyn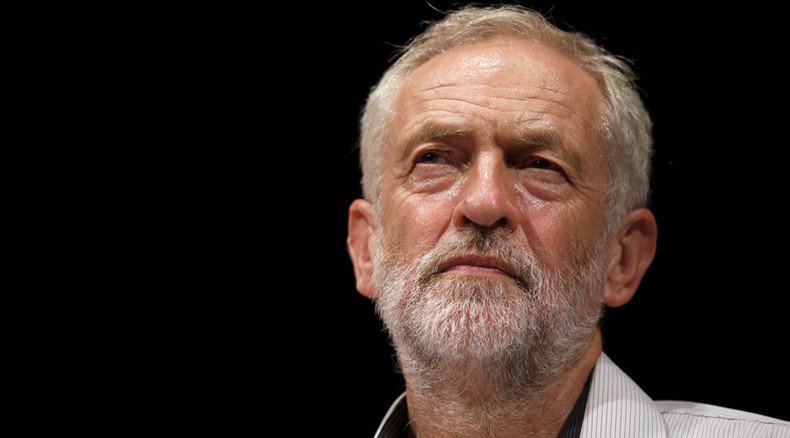 Labour leadership frontrunner Jeremy Corbyn dismissed allegations on Monday he knowingly associated with Holocaust deniers, calling such claims "ludicrous." The anti-war advocate insisted any attempt to deny the Holocaust "is vile and wrong."
The allegations, which surfaced in the Jewish Chronicle on Thursday, suggested Corbyn has links to "Holocaust deniers, terrorists and some outright anti-Semites."
Quizzed about the claims by Cathy Newman on Channel 4 News, Corbyn said they were unfounded.
The Labour leadership hopeful said he had attended several meetings some years ago run by Deir Yassin Remembered, a group set up by Holocaust denier Paul Eisen. But he insisted Eisen's views were not publicly known at the time, and he would never have associated with him had they come to light.
Corbyn stressed any links he had to Eisen and Deir Yassin Remembered were severed some time ago.
"Fifteen years ago [Eisen] was not a Holocaust denier. Had he been a Holocaust denier, I would have had absolutely nothing to do with him. I was moved by the plight of people who had lost their village in Deir Yassin," he told Channel Four news.
"Holocaust denial is vile and wrong. The Holocaust was the most vile [sic] part of our history. The Jewish people killed by the Nazi Holocaust were the people who suffered the most in the 20th century.
"I have no contact now whatsoever with Paul Eisen and Deir Yassin Remembered."
Deir Yassin was a village near Jerusalem populated by 600 Palestinian Arabs that was attacked by Zionists militants in 1948.
The massacre occurred during the early phase of the 1948 Palestine War that followed the fall of British rule in the region. The conflict broke out after the General Assembly of the United Nations (UN) adopted a resolution calling for a partition of Palestine.
Residents resisted the attack, but the tiny village eventually fell. Over a hundred Palestinians are reported to have been killed, including women and children.
Controversy over Corbyn's links to Deir Yassin Remembered first surfaced after Eisen penned a blog post suggesting the veteran Labour MP had attended several of his yearly commemorations and once donated to the group. But Corbyn, who is currently the hot favorite to win Labour's leadership contest, says his only donation to the organization would have consisted of small change in a collection bucket.
Corbyn said he regrets offering money to Eisen if he was a Holocaust denier at the time he attended Deir Yassin Remembered meetings.
In July, Corbyn rejected claims he is friends with Islamist groups Hezbollah and Hamas during a heated TV interview in which he called for more inclusive Middle East peace talks.
Responding to the suggestion that he viewed the militarized groups as "friends," Corbyn told Channel Four's Kristian Guru-Murthy both groups should be included in the negotiations.
The veteran Labour MP looks set to win more than half of the votes in Labour's leadership contest, despite warnings from senior party figures that his victory would prove catastrophic.
A YouGov poll, published by the Times last week, took opinions from 1,411 people eligible to vote in the upcoming election.
It found that Corbyn had doubled his lead over the past week and is now polling at 53 percent, meaning he could secure a first-round victory without needing to count the second preferences of voters.
The survey also found initial favorite Andy Burnham stood at 21 percent, Shadow Home Secretary Yvette Cooper stood at 18 percent, while Blairite Labour MP Liz Kendall remained at 8 percent.
LISTEN MORE:
You can share this story on social media: