Send unemployed youths to 'boot camp' – Tory minister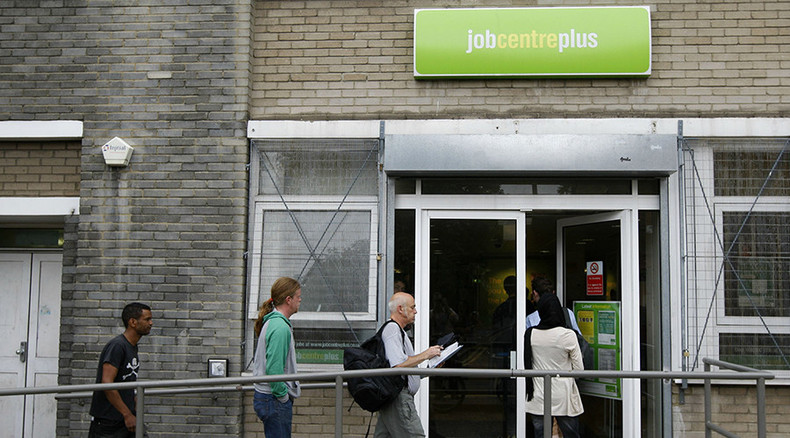 Unemployed young people will be sent to a mandatory three week 'boot camp' to train them for work and ensure they are well equipped to find a job, a Conservative MP has announced.
Paymaster-General Matt Hancock said he wanted to create a "no excuses" attitude to youth unemployment across the whole government.
The 'boot camp' will take place over three weeks. Young people who do not attend will be stripped of their rights to the Job Seekers' Allowance benefits. Dubbed an 'intensive activity program', the camp will take place at job centers and comprise of up to 71 hours of the first three weeks of a benefit claim.

The curriculum is set to include classes on filling out job applications, interview techniques and will teach youngsters how to search for jobs. It will be compulsory for all jobseekers between the ages of 18 and 21.
Setting out the plans, Hancock said unemployed young people were part of a "welfare culture that is embedded in some of Britain's most vulnerable communities."
"By working across government to make sure that every young person is in work or training, by opening up 3 million more apprenticeships, expanding traineeships, and making sure that a life on benefits is simply not an option, we want to end rolling welfare dependency for good, so welfare dependency is no longer passed down the generations," he said.
"We are absolutely committed to ending long-term youth unemployment and building a country for workers, where nobody is defined by birth and everyone can achieve their potential," he added.
The requirements, outlined by Hancock on Monday, will begin operating by April 2017. They are part of a wider policy, announced by Prime Minister David Cameron before the general election that young people without jobs would have to perform work experience in order to qualify for benefits.
Hancock issued a direct challenge to the Labour Party, and has written to the four party leadership candidates urging them to back the plans.
Responding to the plans, a spokesman for left-winger Jeremy Corbyn's campaign criticized the new measures as "punitive."
"This is another punitive turn by this Conservative government that is failing young people. They have cut further education places, driven a punitive welfare regime that has failed to reduce youth unemployment, and are raising university fees and taking away grants.
"As it takes away opportunities for young people to earn or learn, this government is blaming young people rather than addressing the real problems. It proposes more free labor from the young with fewer rights, and will be resisted by young people and Labour MPs."