Labour's site crashes amid last-minute leadership vote frenzy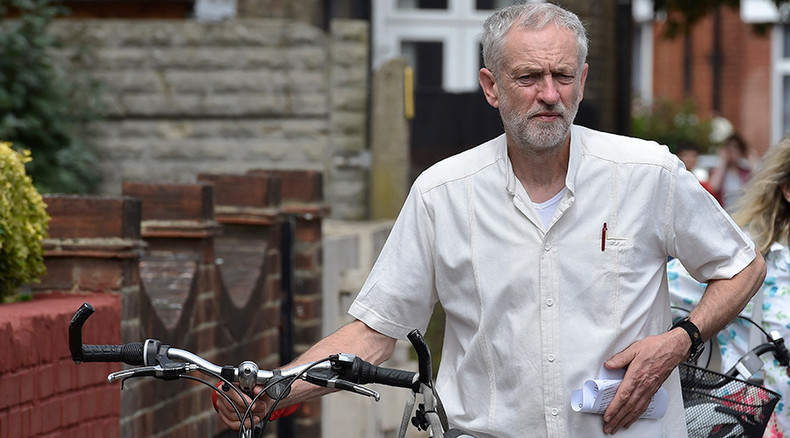 The Labour Party extended the deadline for those wishing to register to vote in the party's leadership election after its website was crashed by thousands of visitors attempting to sign up.
The party pushed the cut-off time back to 3pm Wednesday after its official online registration form crashed several hours before the original noon deadline.
Labour's website reportedly experienced a surge in visitors Wednesday morning, after frontrunner Jeremy Corbyn made a last-minute call to his supporters.
The veteran left-winger is currently the bookies' favorite in the leadership race, having drawn in tens of thousands of new members and supporters to the party.
Corbyn took the lead in the latest YouGov poll, which predicted the surprise frontrunner could secure 53 percent of the vote.
Visitors to the Labour website were greeted with a "502 Bad Gateway" message on Wednesday morning.
Labour refused to say the error was caused by a last-minute rush of people scrambling to register to vote in the election. Following a public apology, the party instead put the incident down to a "technical glitch."
Labour has seen a flood of new registrations after it introduced a US-style primary voting system, whereby voting is opened up to supporters as well as party members for a £3 fee.
Fears that some new supporters and members are "entryists" who do not back the Labour party or share its objectives and values has led to a thorough vetting process being put in place.
If you are trying to register as a supporter and are experiencing difficulties, the deadline has been extended to 3pm if you want to vote.

— The Labour Party (@UKLabour) August 12, 2015
British film director Ken Loach, a founder of the fledgling Left Unity party, journalist Toby Young and Conservative MP Tim Loughton are among those who have been barred from voting in the election.
Labour currently has 40 staff working around the clock to perform background checks on applicants.
The party revealed Tuesday that 88,000 people who had registered to vote had still not been vetted.
Labour officials brought the party's four leadership campaign teams in for a meeting behind closed doors this week in an attempt to quell complaints that the voting process for the party's leadership contest has undermined the competition's credibility.
Sources told The Guardian on Wednesday that party officials informed campaign representatives of Jeremy Corbyn, Andy Burnham, Yvette Cooper and Liz Kendall that the current voting process would not allow people from other parties to infiltrate the system and change the outcome of the vote.
According to reports cited by The Guardian, the meeting failed to produce any firm conclusions.