Lighting lovers' lane: Welsh council switches street lamps to help glowworms' sex lives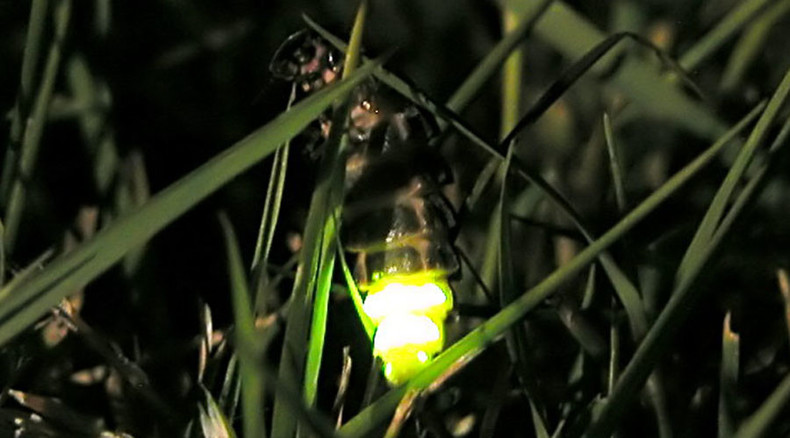 Street lamps in a coastal Welsh town were switched for LED lights amid fears the sodium lamps were hampering local glowworms' sex lives.
Council chiefs made the decision to alter the style of light in Llandudno after concerns were raised by environmentalists that the lamps were having a detrimental effect on the insects' mating habits.
One local naturalist warned that the street lights were distracting male glowworms away from their female counterparts because they were attracted to the sodium lamps' glare.
Following the council's decision to adopt the LED-powered lights, the glowworm community in Llandudno has boomed.
Amateur naturalist Jenni Cox spotted the problem on a local coastal path.
"I first discovered them in 2011 when I was just walking down Marine Drive. I reported my findings to the national glowworm survey and came back out to count them. I counted 300 females, although there didn't seem to be many males finding them," she told the Daily Post.
"Then eventually I noticed up to 50 males were congregating under the street lights and I wondered whether that was stopping them finding the females, so I reported it to the council's biodiversity officer, Anne Butler."
Cox studied the insects, which live for about two years, by counting the numbers of males and females in the area every night during mating seasons. She was particularly interested in their population and habits. She once counted 700 females and 800 males in a single night.
Female glowworms emit light through a chemical reaction in their tails.
"I just hope all this work I have put in does help glowworms on a bigger scale in the future. I'm happy that I have helped these here but if it helps on a bigger scale I would be really happy," Cox said.
Local council staff member Anne Butler insisted the LED lights made all the difference.
"Jenni brought it to everyone's attention a few years ago," she said.
"We did a few trials with different street lights and we had really good cooperation from the street lighting team."