Tories delay Syria bombing vote to ramp up Labour support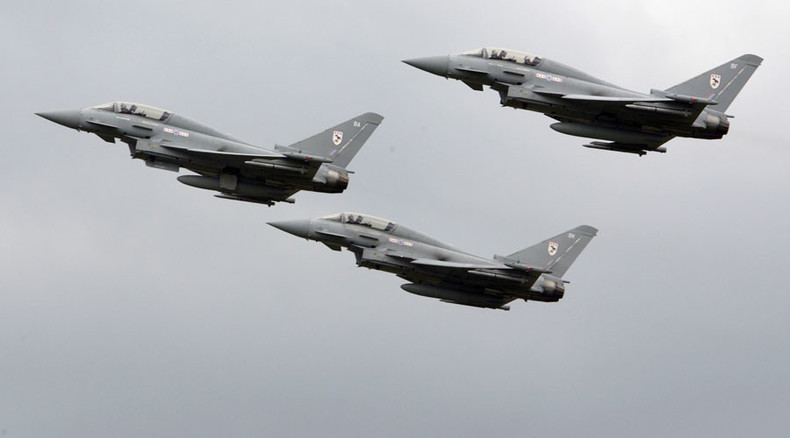 Tory ministers are seeking to delay a parliamentary vote on bombing targets in Syria until later this year in the hope they can drum up extra Labour support for the move.
The government had planned to wait until the Labour leadership contest was decided to push for a new vote on extending airstrikes against Islamic State (IS, formerly ISIS/ISIL) into Syria. However, Conservative MPs now favor waiting longer to attract extra Labour backing for the maneuver.
Observers suggest this strategy shift may have been sparked by reservations Labour leadership contender Andy Burnham recently expressed over intervening in war-torn Syria.
"At one point we were hoping to push ahead soon after the new Labour leader was elected, but that's looking increasingly unlikely," an anonymous official told the Financial Times.
"We will probably have to give them time to settle in, and then make a push towards the end of the year."
"We've always said we wanted to take parliament with us on this one, and it looks like it would make sense to wait until we can be sure of that," another source added.
In recent months political and military figures including defense secretary Michael Fallon have campaigned to extend airstrikes against IS into Syria.
In 2013, when Britain's coalition government pushed for targeting the troops of Syrian President Bashar Assad, Parliament voted against military intervention in the crisis-ridden state.
However, ongoing UK airstrikes against IS militants in neighboring Iraq are backed by parliamentary approval.
In July, Fallon said bombing Syria was logical after it was revealed through a Freedom of Information (FoI) request that British pilots had been covertly carrying out strikes there without parliamentary consent.
The revelation sparked heightened controversy, with MPs warning the government had overstepped parliamentary oversight.
Labour leadership frontrunner Jeremy Corbyn warned against UK military intervention in Syria at the time.
The left-wing Labour MP said bombing targets in Syria would lead to the deaths of innocent civilians and only exacerbate the state's refugee crisis. He called for a political rather than military solution to the crisis.