Moo-ve along please: Cows march through Asda in milk protest (VIDEO)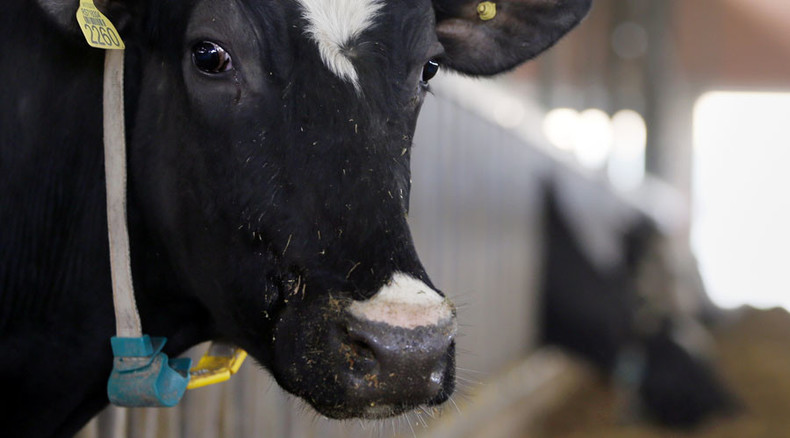 A pair of Friesian heifers were escorted through a supermarket in Stafford, England on Monday as dairy farmers continue to criticize what they say are unjust milk prices.
Police were called to the Asda supermarket at midday after the cows were marched through the supermarket with 70 rank-and-file protesters from the farming community.
In a bid to highlight the plight of dairy farmers who produce milk for very little money, farmers have held self-styled "milk trolley challenges" in recent weeks. As part of the creative protest, they fill a shopping trolley with cheap supermarket milk, while attracting the attention of customers.
"This milk should not be cheaper than a bottle of water," campaigners said in a video posted ahead of Monday's cow protest.

Dairy farmers say the current price paid for milk is unsustainable. They are demanding to be paid at least 30p per liter if they are to continue in their professions.
They were paid on average 23.66p per liter in June, dairy organization AHDB Dairy says.

A spokesman for Staffordshire Police said: "Officers were in attendance to ensure that the protest remained peaceful and minimal disruption is caused to the general public."