'Sir Edward Heath abused my 14yo friend,' Jimmy Savile's nephew alleges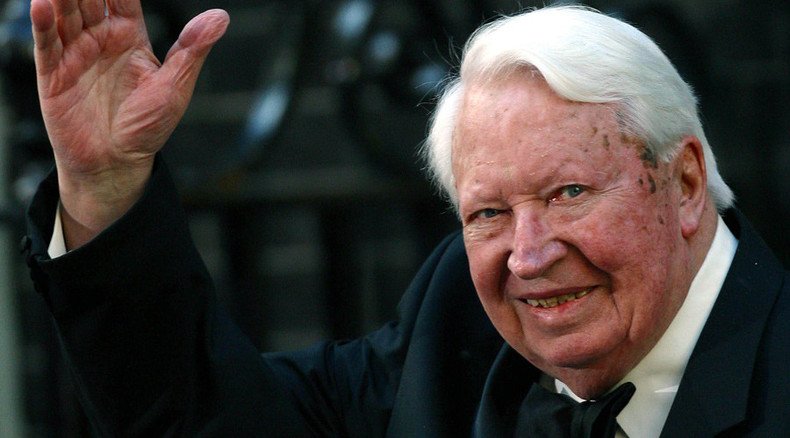 Disgraced DJ Jimmy Savile's nephew alleges his friend was sexually abused by former Prime Minister Sir Edward Heath at parties in the 1970s.
Guy Marsden, whose uncle abused more than 500 victims aged between five and 75, alleges his friend was abused by Heath at age 14.
Marsden was 13 when his uncle started taking him to 'pedophile parties' in central London.
The incidents allegedly took place when Marsden, now 61, and three friends aged between 13 and 16 were ferried across London from flat to flat.
The roofer from Leeds said he didn't think "much of it" at the time but he "knew it was weird."
"The four of us would arrive at these parties together, then my friend would disappear," he told the Evening Standard.
"He'd be gone for a while, led away by a man, then he'd be back.
"I knew there was stuff going on but didn't know the extent of it until much later."
Marsden is still in touch with his friend, who wishes to remain anonymous because he is now married with two children.
His friend apparently described "horrific, absolutely unbelievable stuff."
"He would sometimes leave the house we were at then get driven round to some other place."
Marsden claimed his friend would return "hours later."
"At that time we never really asked where he had been."
His friend later confirmed Heath, who died in 2005, was the abuser, "but he didn't know who he was at the time."
"It was a year after the abuse took place that he was watching TV and recognized him," Marsden said.
The claims come as North Yorkshire Police detectives examine Heath's relationship with Peter Jaconelli, former lord mayor of Scarborough, a suspected pedophile and friend of Jimmy Savile.
The investigation began after a photograph emerged of the men shaking hands in the 1970s.
Refusing to offer further detail, Metropolitan Police Commissioner Sir Bernard Hogan-Howe said, "We take great care to preserve people's reputations. We have to examine thoroughly any claim on behalf of a victim but we have to be fair to the suspect."
According to the Daily Mirror, seven police forces are now investigating child sex abuse allegations involving the former PM.
The Independent Police Complaints Commission (IPCC) has also launched its own inquiry into an alleged cover-up of Heath's purported crimes by Wiltshire Police.
You can share this story on social media: