British soldiers 'get drunk, take drugs, start fights,' claims council boss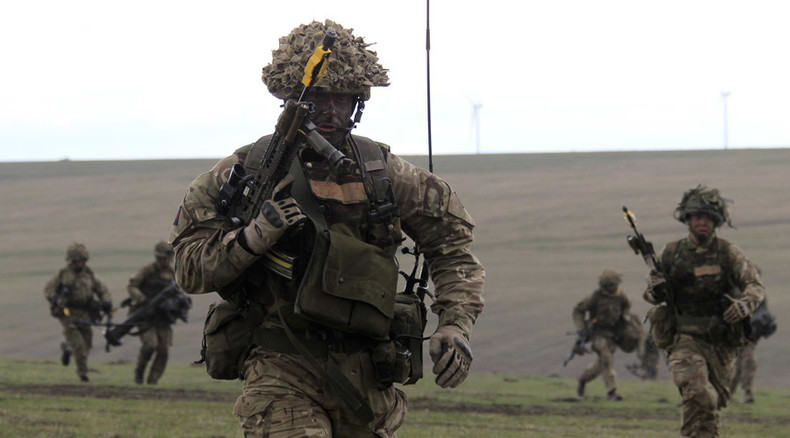 Drinking, fighting and use of Class A drugs are common among British soldiers on nights out in Stafford, according to Tony Potts, a council licensing manager. The comments, made during a council meeting, have provoked outrage.
Potts claimed young soldiers based at the nearby Beacon Barracks had "too much money in their pockets."
"OK, they want to spend their money, but then they get drunk and want to start fighting," Potts said, adding that "drugs is an issue in the British Army and we are clamping down on drugs in pubs and clubs in the town."
Potts suggested using military police in the town center rather than civilian officers.
"If they [soldiers] get arrested by the police they think: 'OK, so what?'
"But if they get caught by the military police then they are dealt with slightly differently, shall we say and they don't normally recommit the same thing again."
Other members of the council immediately distanced themselves from Potts' comments, with council leader Patrick Farrington telling the Express newspaper: "We are pleased and proud of our great relationship with MoD [Ministry of Defence] Stafford."
Around a thousand troops are due to relocate to the area from Germany to occupy a new £150-million MoD development this year.
On Wednesday, Potts told the Express he apologized "unreservedly for the comments made. It was never my intention to make any slur on our soldiers."
Despite the backlash, Potts' comments recall a report last month which found up to 500 soldiers, roughly the equivalent of an infantry battalion, are discharged for drug offences each year.
In 2014, a Freedom of Information request by the Independent revealed up to 1,600 British service personnel required medical treatment related to alcohol use.
Responding to Potts' allegations, an MoD spokesperson said any military personnel found to be using drugs "can expect to be discharged."