Majority of Britons fear effects of global warming – poll
Published time: 4 Aug, 2015 15:51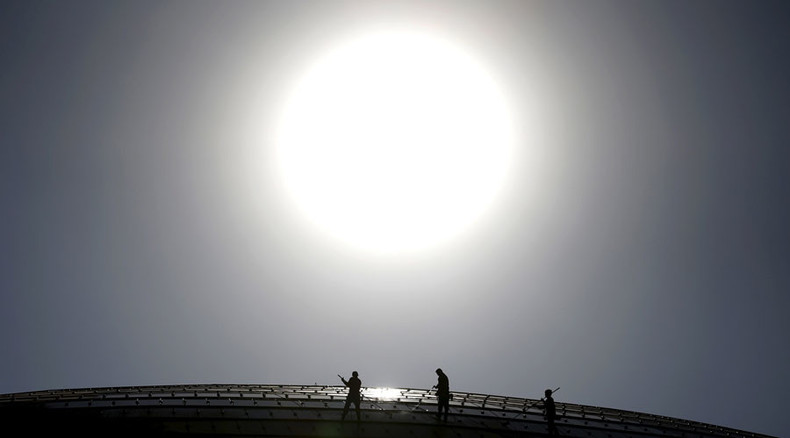 A majority of British people are now worried about the impact of global warming and fear rising seas and flooding, a poll has found.
The survey looked at the views of 2,000 Britons and was carried out by polling firm ICM Unlimited for the Institution of Mechanical Engineers (IMECHE).
Some 64 percent thought global warming was an issue now, while 70 percent thought it would be an issue in a decade. Fourteen percent said they were 'very worried' about the dangers of increasing temperatures.
Rising sea levels were cited by 65 percent of those polled as their biggest concern, while 60 percent said they were afraid of extreme weather patterns associated with the issue, including hurricanes and cyclones.
"Since the 2008 economic crash, climate change has drifted down the political agenda," Dr Jenifer Baxter, head of energy and environment at IMECHE, told the Guardian.
She said the result showed that a majority of people were aware of and worried about the risks.
"As we've seen in recent years, the UK is particularly susceptible to flooding and sea level rises, and this is something we are likely to see more of unless urgent action is taken to prevent and adapt to climate change.
She said Britain must seriously consider its role in the international response to the issue.
"With the UN climate change talks in Paris just four months away and speculation mounting over cuts to public spending, government needs to clarify how the UK will meet its ambitious carbon reduction targets," she said.
Similar concerns have also been aired by the scientific community.
In July, a coalition of scientists, engineers and medical researchers warned that international action to mitigate the worst effects of climate change must be undertaken immediately.
In a communiqué, 24 of the top professional and research institutions said more investment in tackling climate change would lead to greater economic prosperity, as well as improving public health by reducing pollution.
The experts warned: "While the threats posed by climate change are far-reaching, the ways in which we tackle them can be a source of great opportunity.
"Capturing this potential quickly and effectively will drive economic progress. There are also significant additional benefits available, including food, energy and water security, air quality [and] health improvements," they added.