Illegal migrant eviction plan could spark violence – landlords' association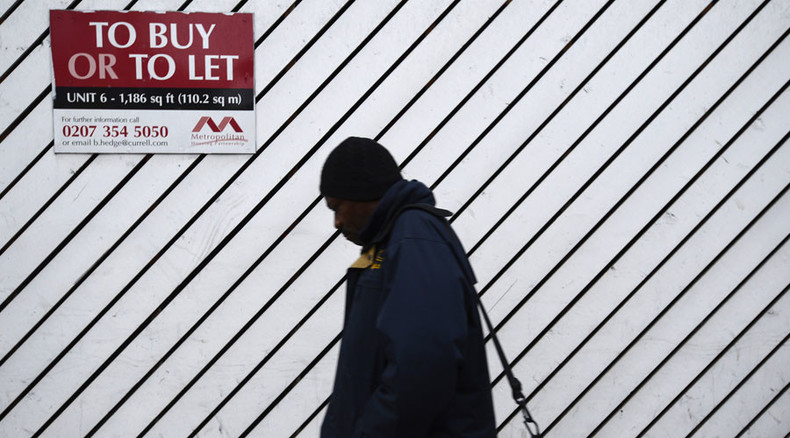 A new government initiative that requires landlords to kick illegal immigrants out of their properties could result in a violent reaction, the National Landlords' Association (NLA) has warned.
NLA Chairman Richard Lambert said the "out of the blue" plans could have disastrous consequences if threatened tenants commit "desperate" acts to try and stay in their property.
The government announced the new measures Monday as part of its campaign to dissuade migrants from coming to Britain as a viable economic and social solution and show them the "streets are not paved with gold."

The plans, which will allow landlords to forcibly evict tenants without a court warrant, have been branded "worrying."

Landlords will also be affected by the forthcoming Immigration Bill, which could see them face imprisonment if they fail to check the legal status of their tenants.

They will also be expected to evict illegal immigrants if they receive a notice from the Home Office saying their tenant does not have the right to remain in the UK.
READ MORE: Migrant flow to Europe is result of US, EU military ops in Middle East – Czech president
"The Home Office expect[s] that the tenants will comply with [the new rules]," Lambert told the BBC's Today program.

"As we know, tenants don't always comply with a court order or any order to leave a property when the tenancy is ended.
Normally under a court process you'd be bringing in a bailiff."

He argued that the laws could lead to "desperate" action.
"I do worry in the case of an illegal immigrant you possibly have then a despairing person in a desperate situation. That often leads to people doing very desperate things.

"Who knows? Barricading themselves in? There is the risk of defending themselves with all the force they can muster. It could put people in potential danger. We need to think through the consequences of the kind of system we are putting in place," he added.
The government also pledged a crackdown on "rogue landlords" who routinely let properties to illegal immigrants.

Communities Secretary Greg Clark is expected to announce the creation of a blacklist of landlords so councils know where to focus enforcement action.

"We are determined to crack down on rogue landlords," Clark said.

The new measures come as the government was accused of "morally reprehensible" behavior after announcing it would strip families of the right to claim benefits if their applications for asylum are rejected.
READ MORE: Police use force to separate pro and anti-migrant rallies at British Eurotunnel terminal

The Home Office plan coincides with the ongoing Calais migrant crisis, which has seen thousands of migrants attempting to storm the Channel Tunnel to reach the UK.

While the Refugee Council stated it had "grave concerns" with the plan, Minister for Security and Immigration James Brokenshire said he wanted to show potential migrants that Britain is not "the land of milk and honey."