Death penalty campaign 'abandoned' by FCO, human rights group claims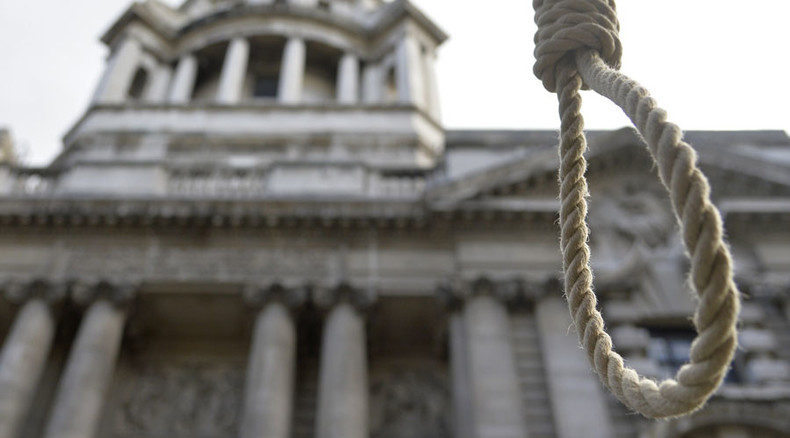 Foreign Secretary Philip Hammond faces outrage among human rights campaigners as the Foreign and Commonwealth Office (FCO) appears to have renounced its commitment to campaign globally against the death penalty.
Dropping references in its official policy to Britain's campaign against capital punishment has been interpreted by critics as an unacceptable toning down of the FCO's commitment to civil liberties.
The FCO claims it is still committed to ending the practice of capital punishment.
Legal rights charity Reprieve has alleged that as well as diluting civil liberties priorities, the Tory majority government will no longer protect funding for its Human Rights and Democracy Department (HRDD).
I'm amazed and angered FCO has ditched its international campaign against the death penalty. Human rights are clearly dispensable to Tories

— Chris Bryant MP (@RhonddaBryant) August 3, 2015
Reprieve was consulted on the changes and has urged Hammond to reconsider his decision to "abandon the government's pledge to fight for the global abolition of capital punishment."
Reprieve told the Guardian the decision to stop explicitly campaigning against the death penalty came despite "dramatic spikes" in the use of capital punishment and torture by certain countries.
It branded the move a clear UK retreat from "the fight for global abolition of the death penalty."
The government will also tone down its terminology by using the less pointed classification "human rights priority country" instead of "human rights country of concern" for countries like Iran and Saudi Arabia.
"Our long-standing policy hasn't changed. We remain committed to advancing global abolition of the death penalty and it is wrong to suggest otherwise," a Foreign Office spokesperson told the Guardian.
"The government opposes the death penalty in all circumstances as a matter of principle and we would like to see the long-term trend towards abolition continue throughout this parliament."
The shift in policy will see the ministry's "six global thematic priorities" effectively relabeled.
These will be replaced with three much-less-specific categories relating to human rights and democracy.
The priorities had previously comprised of abolition of the death penalty, women's rights, freedom of expression on the internet, business and human rights, freedom of religion or belief, and torture prevention.