Prison killings hit record high, 'sobering' report reveals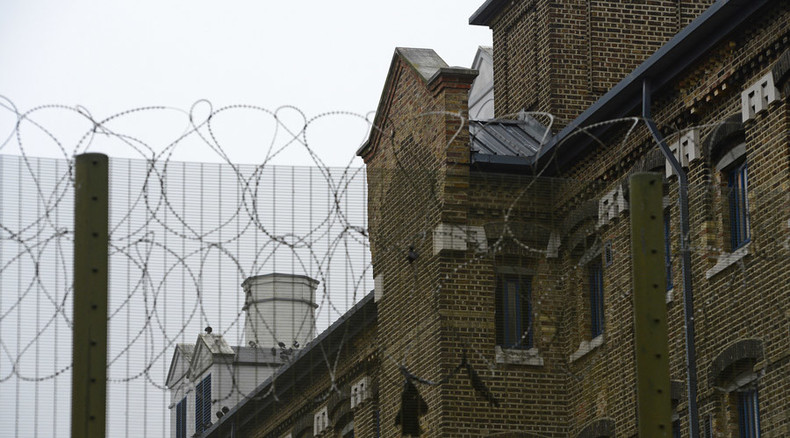 Record highs in prison deaths have been recorded in England and Wales in recent months, hitting levels not seen since records began, according to a new report.
There were seven deaths between the beginning of 2015 and June, four more than in the previous 12 months.
Assaults between prisoners rose by 12 percent to 16,885 between the start of the year and March and assault on staff rose by 5 percent to 3,372. Incidents of self-harm rose by 16 percent.
"Every self-inflicted death, every homicide and every assault in prison is a shocking event which should not have happened. As the justice secretary said a fortnight ago, our prison estate is out of date, overcrowded and, in far too many cases, insanitary and inadequate," Andrew Selous, the prisons minister, told the Times.
"This is compounded by a prison population consisting of more serious offenders than in the past, and the greater availability of new psychoactive substances which cause violent and psychotic behavior," he added.
The findings are broadly in line with an annual prison report published in July.
"More prisoners were murdered, killed themselves, self-harmed or were victims of assaults than five years ago. There were more serious assaults and the number of assaults and serious assaults against staff also rose," Nick Hardwick, the chief inspector of prisons, told the Times as the study was published.
"It cannot go on like this. The cost is unsustainable."
Reflecting on Britain's prison crisis, Hardwick said inmates are more likely to die in jails today than they were five years ago. He said murders, cases of self-harm, serious assaults and violence are on the rise in male prisons.
Hardwick, who will step down from his role in January 2016, said overcrowding is compounding these issues.
Director of Campaigns at the Howard League for Penal Reform Andrew Neilson told RT that Hardwick had delivered a "sobering verdict" on the state of UK prisons in his latest report.
"The Howard League has been warning for some time that prisons are becoming increasingly unsafe and that prisoners spend too much time locked in their cells with nothing to do," he said.