Deaths in police custody: Inquiry must involve bereaved relatives, say victims' families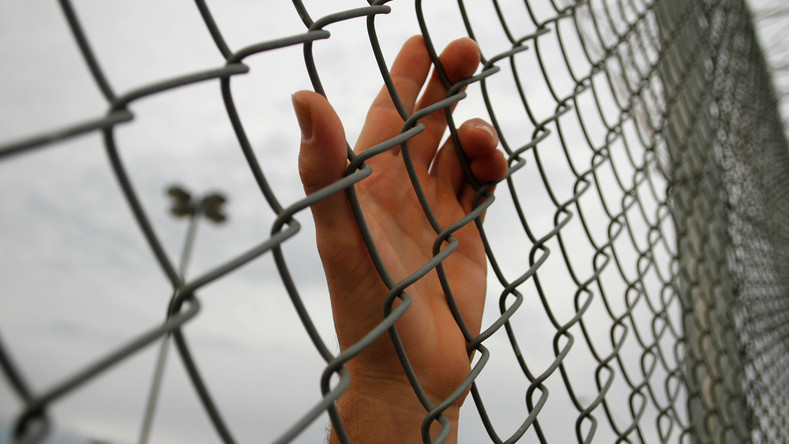 Relatives of individuals who have died in police custody have called on Home Secretary Theresa May to involve them in a newly announced independent review.
The mother of Olaseni Lewis, a 23-year-old who died in a London psychiatric hospital after being restrained by police officers, said the review must include input from family members if it is to be anything more than an "exercise in public relations."
May will announce an independent probe into deaths and serious incidents in police custody on Thursday in a bid to restore public confidence in the police.
The review will look at events leading up to and following fatalities in police care, with particular focus on the use of restraint, suicides, and access to mental health facilities.
The number of suicides following release from police custody for 2013-2014 is at its highest in 10 years, with 68 people killing themselves within two days of leaving custody.
Some 84 people died in police custody between 2010 and 2014. Six people have already died this year.
Since 1990, approximately 998 individuals have died while in police care according to Inquest, a charity that supports investigations into deaths in custody.
Olaseni Lewis, who suffered from mental health problems, died after being restrained by police officers at Bethlem Royal Hospital in Beckenham. The IT graduate from Kingston University collapsed and later died on September 4, 2010.
Ajibola Lewis, Olaseni's mother, said in a statement the review must consult families affected by the deaths.
"For our part, we are surprised that the proposed review, its purpose and its scope is being announced without any prior consultation with us or other families in our position," she said.
"If the review is going to be more than an exercise in public relations, and if it is to enjoy the confidence of families, it must find a meaningful way to learn from and reflect our experiences."
Sean Rigg's sister:Families 'shouldn't have to campaign' no they shouldn't ! We are supposed to live in a civilized society, alas we don't

— yepthatsme (@corinabonbina) July 23, 2015
Lewis went on to say that agencies of the state – the police, Crown Prosecution Service, Coroners Courts and Independent Police Complaints Commission – continue to fail family members of those who have died in custody by preventing them from taking part in the investigative process.
She added that in order for the review to succeed it must look at the "reasons behind these failures in the machinery of accountability – the process by which officers are seen to be accountable to the rule of law, so that the police service and the criminal justice system at large may enjoy the confidence of all of us in the public."
Sean Rigg, 40, died from a heart attack at Brixton police station in 2008. Rigg, who suffered from paranoid schizophrenia, had been arrested on suspicion of attacking pedestrians and officers.
Why were the police involved with #seanrigg at all. If he's mentally ill surely an ambulance should have been called??

— Richard III (@chriswoodlrps) July 23, 2015
Earlier this month, Sergeant Paul White was charged with perjury over evidence he gave at the inquest into Rigg's death. He has been suspended from the Metropolitan Police pending the outcome of his trial.
Rigg's older sister Marcia Rigg-Samuel said the whole system must change.
She said in a statement: "There is a clear need for a radical overhaul of how the whole system works following a death in police custody, and I hope that the independent review will address this, as well as the root causes of these avoidable deaths and ensuring accountability for those who fail in their duties to members of the public."