'Rampant, deep rooted': MPs to launch broad-ranging FIFA corruption probe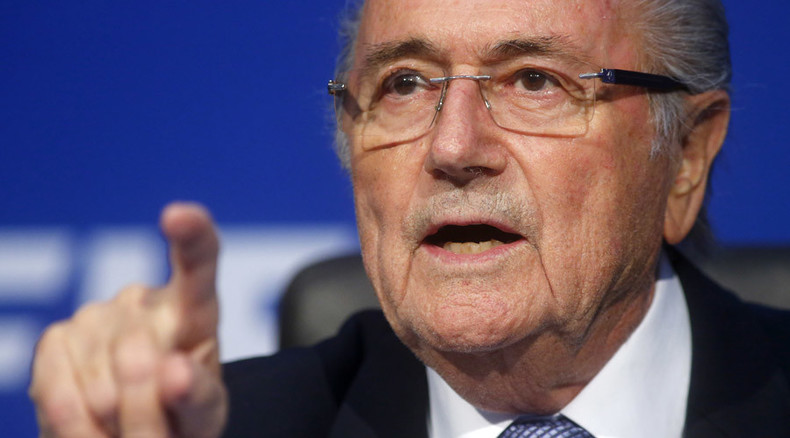 British MPs will launch an inquiry into the FIFA scandal, calling upon the Serious Fraud Office (SFO), the Football Association and global sponsors to explain why they failed to expose corruption at the heart of the world's most influential sports body.
An investigation into FIFA reform has been ordered by Chair of the Culture, Media and Sport Select Committee Jesse Norman, as he warns Britain must "play its part" in a global crackdown on corruption.
Norman, whose probe into FIFA reform is due to begin in September, says "more can be done" to address the issue.
#Fifa corruption crisis proves importance of strong anti-bribery legislation such as UK Bribery Act. Vital it remains strong and effective.

— Transparency Int'lUK (@TransparencyUK) July 20, 2015
With revenues of more than US$5 billion, FIFA has unprecedented reach, political clout and social influence.
The body faces increasing pressure in the wake of multiple arrests, including seven of its executives based in Zurich. The arrests occurred following an FBI investigation and several probes by Swiss authorities into bidding for the 2018 and 2022 World Cups.
They come as part of a US Department of Justice investigation, with US investigators describing FIFA's culture of corruption as "rampant, systemic and deep-rooted."
A series of revelations concerning bribes paid in exchange for votes for the 2010 World Cup held in South Africa have also surfaced as part of the US-led investigation into FIFA.
Writing in the Daily Telegraph alongside select committee member Damian Collins, Jesse Norman said more needs to be done to tackle FIFA-related corruption.
"Alongside the US and Swiss prosecution, other national parliaments and government agencies also have a role to play in using their powers to support FIFA reform. Britain must pay its part," he said.
"We will be inviting the FA, the Serious Fraud Office and some of FIFA's leading global sponsors to explain their actions – or inaction – to date, and to press for urgent reform to the governance of world football."
Collins and Norman argued the entire "FIFA entourage" must be examined, saying FIFA sponsors such as Visa, McDonalds and Coca-Cola will come under scrutiny.
As evidence of FIFA corruption mounts, growing public anger has been directed at some of the body's most influential and affluent sponsors.
While Coca-Cola recently backed the formation of an independent commission dedicated to reforming FIFA, other FIFA sponsors are yet to follow suit.
#FIFA is the problem. Plagued by corruption, independent reform is the only way to fix this rotten democracy #NewFifaNow

— Transparency Int'l (@anticorruption) July 20, 2015
Both Collins and Norman have demanded deep-seated independent reform of FIFA. They argue this reform process should be headed by a respectable figure such as former United Nations General Secretary Kofi Annan.
Speaking on Monday, anti-corruption think tank Transparency International (TI) said measures floated by FIFA fall short of what is necessary to clean up corruption in the body.
"Instead of agreeing to a serious independent reform commission, FIFA today announced yet another task force made up of 10 FIFA confederation members and one independent chair who has not yet been named," the group said.
"This will not be sufficient to win back trust in FIFA."
As part of the US-led probe into FIFA corruption, ex-FIFA vice president Jeffrey Webb was extradited to America. Originally from the Cayman Islands, Webb now lives in Switzerland.
The ex-FIFA vice president denied the allegations levelled against him in New York on Saturday. He was later released from custody after his family paid $10mn bail. However, he is required to remain within a 20 miles radius of the New York court and wear an electronic tagging device at all times.
Following the corruption scandals that have engulfed FIFA, the body's president Sepp Blatter is yet to step down from his position. Transparency International has called for him to resign immediately.
At present, nine current and former FIFA officials are facing corruption charges in the US.
Those who have been charged to date include officials on FIFA's elite committees and those responsible for the body's governance and compliance.