Switzerland extradites football official to US in FIFA case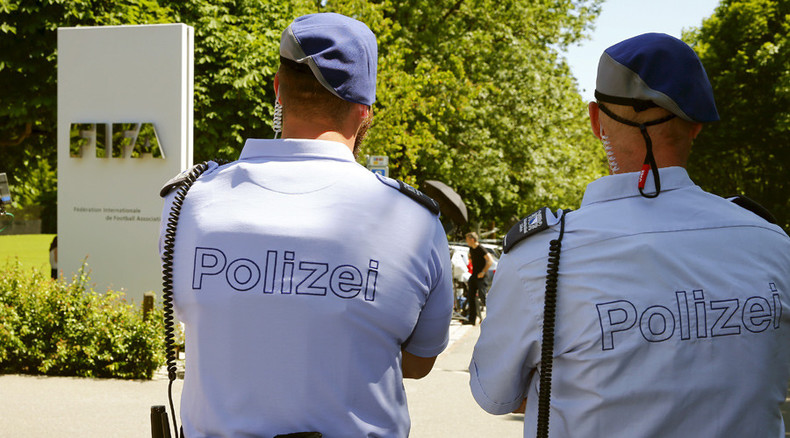 Switzerland's Federal Office of Justice said it has extradited an official, who was detained in the FIFA corruption case to the US. The name of the person in question has not been released.
"The first of the seven FIFA officials being held in custody in Switzerland was extradited to the US on 15 July," the Swiss Federal Office of Justice said, adding, "he was handed over to a three-man US police escort in Zurich who accompanied him on the flight to New York."
Earlier Reuters reported citing sources close to the FIFA probe that Jeffrey Webb, a former FIFA vice-president and the ex-President of CONCACAF, has agreed to be extradited to the US.
World football's governing body was rocked by a massive corruption scandal on May 27, when senior football officials were arrested in a luxury Zurich hotel, on the eve of a vote to choose a new president for the organization.
Fourteen officials, who were linked to FIFA were accused of bribery, fraud and money laundering.
Washington sent formal extradition requests to Switzerland, for seven FIFA officials on July 1. They said that the officials or their lawyers would have 14 days to respond to the charges.
According to Swiss justice officials, the suspects "are alleged to have been involved in schemes to make payments to the soccer functionaries, which included delegates of FIFA and other functionaries of FIFA sub-organizations – totaling more than $100 million."
READ MORE: 2 FIFA ex-officials & 4 business execs put on Interpol wanted list on corruption charges
In June Interpol issued red notices for six former FIFA officials and corporate executives at the request of US authorities. They are wanted on "charges including racketeering, conspiracy and corruption," Interpol said.
The case triggered several countries including Australia, Costa Rica, Colombia and Switzerland to open separate criminal cases.
Among those involved in FIFA corruption case there are former FIFA vice-president and executive committee member Jack Warner, former president of CONMEBOL (South American Football Confederation) Nicolas Leoz, and the former president of the Brazilian Football Confederation, Jose Maria Marin.