Online pirates face 10yr prison sentences – UK govt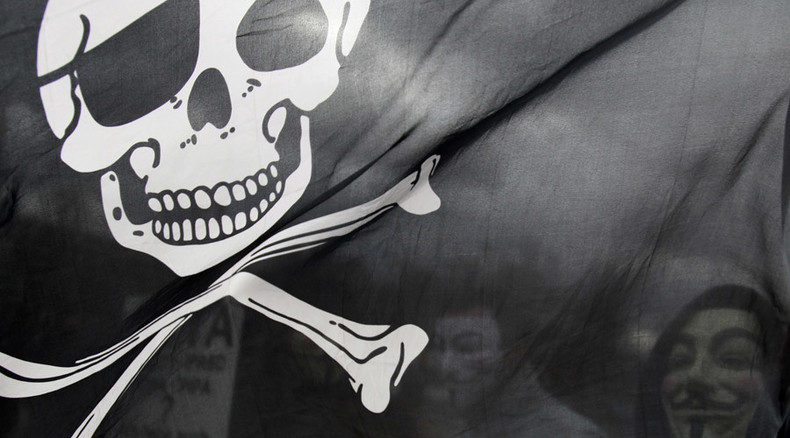 Online pirates could face jail sentences of up to 10 years under new legislation being considered by the British government.
Ministers argue the maximum penalty for online copyright infringement should match that for physical goods, which is currently 10 years in prison.
Copyright holders who have lobbied for harsher punishments for online pirates have welcomed the news.
The government's proposal follows a study by the UK Intellectual Property Office published earlier this year which suggested criminal penalties for copyright infringement could be brought into line with counterfeiting.
Ministers justify the idea of lengthening jail terms by arguing internet piracy hurts businesses and the economy.
"The government takes copyright crime extremely seriously – it hurts businesses, consumers and the wider economy both on and offline," Intellectual Property Minister Baroness Neville-Rolfe said.
"Our creative industries are worth more than £7 billion [US$10.9 billion] to the UK economy and it's important to protect them from online criminal enterprises.
"By toughening penalties for commercial-scale online offending we are offering greater protections to businesses and sending a clear message to deter criminals."
The announcement coincides with the launch of an education campaign to curb online piracy organized by CCUK – a federation of industry associations and commercial bodies supported by government.
Online piracy is now getting 10 years. Which is the same as arms dealing. Or poisoning someone. We're under a tyrannical government.

— M1 Garand 2 pretty (@PaddyMcFreedom) July 19, 2015
A CCUK spokesperson told Torrent Freak the campaign "helps to lay the ground and is designed to inform and raise consumer awareness and to engage with people around their love of content. The first activities are scheduled to start later this summer."
The government justifies its contribution to the campaign by arguing it will result in an increase in sales and therefore tax revenue.
CCUK said it aims to promote legal content services as alternatives to illegal piracy.
"The aim of Creative Content UK is to encourage greater use of legal content services and to reduce online copyright infringement," a spokesperson said.
"There will be regular measurements of legal and illegal consumption of content throughout the duration of the initiative, which will be compared with levels before the launch of the program."
The government launched a consultation on Friday in which it seeks views on the proposal from organizations and individuals.
Respondents are invited to contact enforcement@ipo.gov.uk. The deadline for responses to the consultation is August 17.
A nationwide anti-piracy education campaign will be launched this summer.