'Battle of Britain': Defeating 'fascist' enemy ISIS a priority – UK Defense Sec.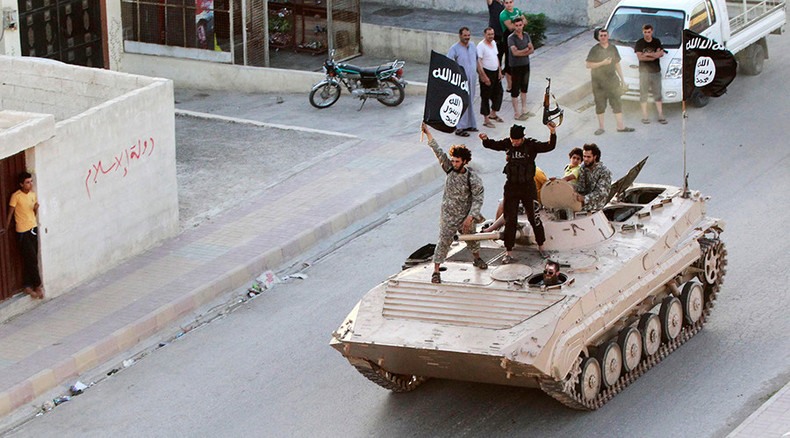 Channeling Britain's military past, Defense Secretary Michael Fallon invoked the Battle of Britain, comparing the Islamic State (IS, formerly ISIS/ISIL) to European fascists in a speech on air power at the Royal United Services Institute (RUSI).
Fallon said that Britain's Royal Air Force (RAF) are "again spearheading the counter attack" in what he described as the "new Battle of Britain."
Between July and October 1940, air force pilots from Britain and their foreign counterparts fought off a Nazi air offensive in British airspace on seven separate occasions. The sequence of military operations are commonly known as the "Battle of Britain."
Reflecting on the threat IS poses to the West, Fallon described the terror group as "a fascist enemy prepared to kill civilians and opponents alike."
Following the government's recent decision to meet NATO's recommended military spending target of 2 percent, Fallon said he "would have been horrified if we hadn't committed to the 2 percent budget."
READ MORE: 'Drones, spy planes & Special Forces': Cameron lays out UK war strategy
He also announced the deployment of one of Britain's new Airseeker surveillance planes to Iraq to aid intelligence gathering efforts against IS.
The Airseeker will operate from the UK's primary drone base at RAF Waddingham, Lincolnshire, where on Monday PM David Cameron unveiled the UK's new war strategy.
The PM said he will task defense and security chiefs to examine how Britain can do more "to counter the threat posed by ISIL and Islamist extremism."
"This could include more spy planes, drones and special forces. In the last five years, I have seen just how vital these assets are in keeping us safe," he said.
This trend of using drones and engaging in Special Forces operations has grown steadily in recent years - largely as a result of Britain's military operations in Iraq and Afghanistan.
RT asked Chris Cole of Drone Wars UK on Monday about the rationale behind what he termed "remote warfare."
"The use of drones, special forces and private security companies has become the favored means of military interventions as the public has grown increasingly war-weary," he said.
Cole said that public outrage over dead and wounded soldiers has changed the face of warfare in Britain.
He argued the "political cost" of warfare can be whitewashed in incidences where the state employs "remote systems" like drones.