​Judges dismiss Afghan interpreters' cries for help despite Taliban death threats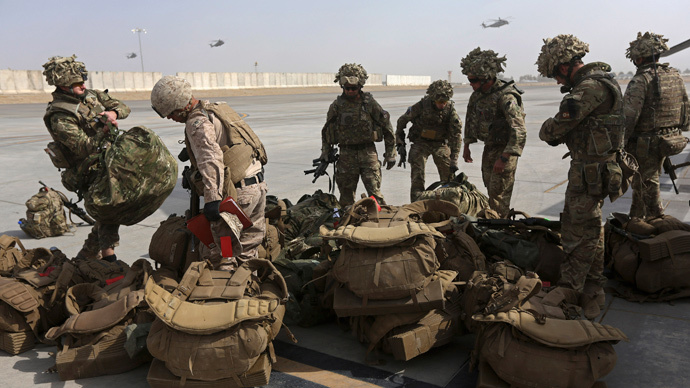 High Court judges have rejected two Afghan interpreters' calls for help as the Taliban continues to target those who assisted British occupation forces.
Two men, who worked with UK forces during the conflict, argued they were being discriminated against, despite being targeted by the insurgent group as "infidel spies," while Iraqi interpreters had been given assistance.
They say the assistance scheme was also unfair because, with some exceptions, it helped interpreters who had left the UK's service before December 2012.
One of the men, Mohammed Rafi Hottak, who has already claimed asylum in Britain but says he cannot fully access the scheme, said of the UK: "I risked bombs and bullets working for them.
"The people who I considered as friends and family, they are fighting me for my rights and the rights of my friends in Afghanistan."
READ MORE: 'Abandoned': Afghan interpreter refused UK asylum shot by Taliban
The other individual, named only as AL, is still in Afghanistan and says he faces daily death threats.
The two men wanted the 2012 deadline to be dropped so that those who were embedded as "locally engaged staff" with Ministry of Defence (MoD) and Foreign and Commonwealth Office (FCO) personnel while "doing dangerous and challenging roles" would get assistance.
Rosa Curling, a lawyer at Leigh Day, told the Guardian an appeal would be launched.
"The court clearly recognized that the British forces operating in Afghanistan could not have functioned without the assistance of locally employed staff, including men like our clients, former interpreters who exposed themselves to considerable personal risk."
She said the dangers were ever present for those who had served alongside UK military and civilian personnel.
"The Taliban have exacted revenge against these locally employed staff, who have been subject to intimidation.
"Some have been attacked and killed. Yet despite this, a scheme equitable to the Iraqi scheme is not available to those Afghans to whom we owe a great debt of honor."