​Prisoners use each other as guinea pigs to test legal highs, report claims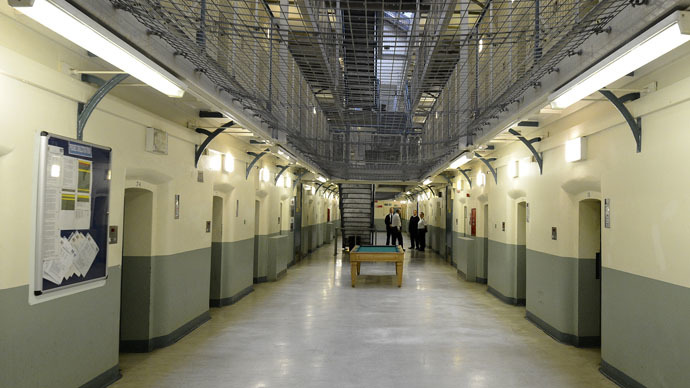 Prisoners are using their fellow inmates to test the safety of "legal highs" in jails throughout England and Wales, according to a new report.
So-called "legal highs" are suspected to have played a part in the deaths of at least 19 prisoners between 2012 and 2014, Prisons and Probations Ombudsman Nigel Newcomen has said.
Newcomen's report says the drugs, officially known as psychoactive substances, are fueling violence, debt and instability behind bars
In at least one case, a cigarette was 'spiked' with synthetic drugs so that prisoners could test the effect it would have on another inmate before trying it themselves.
Prisons have been struggling to cope with the growing use of legal highs, which are believed to have caused 19 deaths between April 2012 and September 2014,
The ombudsman's report focused on substances known as 'Spice' and 'Black Mamba', which mimic the effects of cannabis but with unpredictable strengths and effects.
Prisoners who used the legal highs displayed "erratic, violent and out of character" behavior, while others were unable to stand up properly.
READ MORE: Legal highs ban 'criminalizes' scientists, will damage medical research
"There have been reports of prisoners, including at least one of the men who died, being given 'spiked' cigarettes by others who wanted to test new batches of new psychoactive substances, as a way of gauging the effect before taking it themselves," the report said.
An investigation into the prisoner's death in 2013 said, "The man said that he had not knowingly smoked it, but admitted that he had shared a cigarette with a friend in the workshop.
"The man would not name the other prisoner, but said that some prisoners were putting spice into cigarettes and offering them to unsuspecting prisoners to see how they reacted to the substance."
A post mortem of the prisoner, who had been serving a life sentence at Ranby jail in Nottinghamshire, recorded the cause of death as due to an overdose of painkillers and heart disease.
In another case, a female prisoner suffered a psychotic episode after taking a psychoactive substance with cocaine. The woman, who was described as "bubbly" and "fun loving," died after making a deep cut in her arm.
READ MORE: Legal highs will be pushed underground by ban, EU drug agency warns
Newcomen said the psychoactive substances are a "source of increasing concern."
"As these substances are not allowed in prison, and also because they are difficult to test for, it is possible that there are additional cases of prisoners who had used such drugs before their death," he said.
"Trading of these substances in prison can also lead to debt, violence and intimidation ... as well as adding to the security and control problems facing staff."
The Home Office has proposed legislation banning all "legal highs" including laughing gas, the second most popular recreational drug in the country.
However, scientists have warned the ban would make it difficult to carry out work on the substances, or to develop treatments for diseases such as Parkinson's.
The Royal Society, the Academy of Medical Sciences (AMS), the Royal College of Psychiatrists and others co-signed a letter to Home Secretary Theresa May last week urging her to consider the effects of the bill on the scientific community.