​​Drugs hypocrisy? Majority of Tory ministers 'almost certainly' took illegal narcotics – Lib Dem would-be leader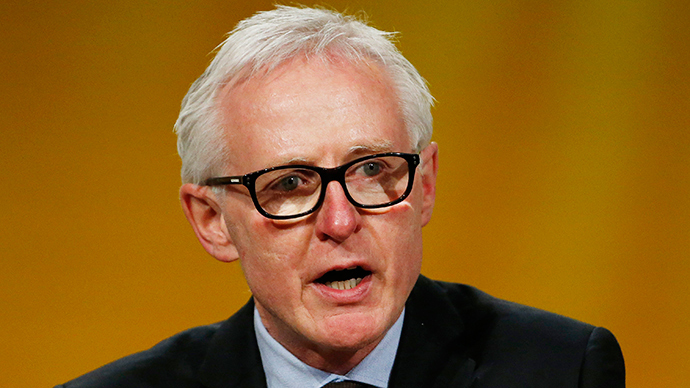 Most government minister have "almost certainly" taken illegal drugs and drug laws are a "monumental failure," according to Lib Dem leadership hopeful Norman Lamb.
Speaking at an event organized by Institute of Public Policy Research on Wednesday evening, Lamb said: "We have the crazy situation that, almost certainly, more than half of this government – half of the government ministers in a Conservative government – will have taken drugs in their younger years."
"They put it down, in a very middle-class way, to youthful indiscretion, while other fellow citizens end up criminalized and their careers blighted as a result of taking a substance that is less dangerous than substances that are entirely legal," the MP for North Norfolk said.
READ MORE: 'War on drugs a catastrophic failure, UK must legalize cannabis' – Lib Dem leadership contender
Lamb has been a supporter of legalizing and regulating the sale of cannabis, and compared the dangers of outlawed drugs to those of legal ones.
"We have tobacco which kills about 100,000 people a year in our country," he said.
"We have alcohol which causes untold damage to families. We've lost our own former leader to an illness of alcohol addiction and yet we chose to criminalize young people for smoking a joint."
Former Lib Dem leader Charles Kennedy died last month, his family say, from illnesses connected to alcoholism.
In June, Lamb criticized the UK's so-called "war on drugs" in similarly scathing terms.
READ MORE: Psychedelic drugs should be legally reclassified, medical uses explored – academics
He said the UK should look to US states such as Colorado as an example for how to go about legalizing marijuana.
The former care minister's comments come after the government's former drug adviser, David Nutt, spoke out against the government's proposals to ban so-called "legal highs."
"There has been a catastrophic failure of the war on drugs, with thousands of lives lost," he said.
Strict drug laws were "criminalizing so many young people, which blights their lives because of a decision about personal use which then affects their careers and creates a global criminal network," Nutt added.