Kick corporate interests out of NHS, Green MP's anti-privatization bill proposes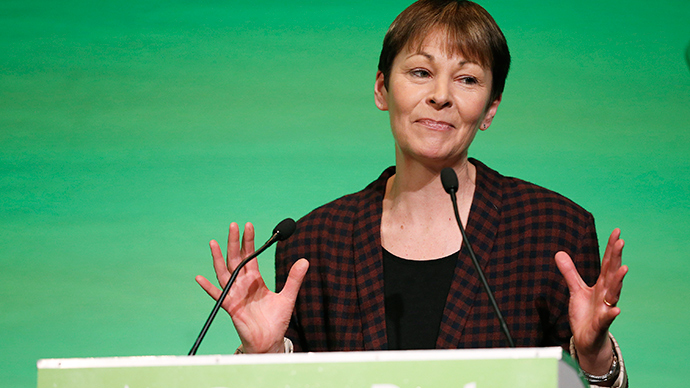 Green Party MP Caroline Lucas will introduce a bill to repeal large sections of the Health and Social Care Act 2012, scrap National Health Service (NHS) trusts and significantly restrict corporate interests driving public health policy in Britain.
Lucas argues the NHS is teetering "precariously on the brink of privatization." The legislation would place the responsibility for UK citizens' health back in the hands of the Secretary of State.
READ MORE: 'Institutionalised theft': Barclays' PFI contracts based on rigged interest rates 'bleeding NHS & schools dry,' say activists
Her proposed NHS Reinstatement Bill has received cross-party backing, including the support of Labour MP Jeremy Corbyn and Liberal Democrat MP John Pugh. The Scottish National Party's (SNP) spokesperson for health, Phillipa Whitford, has also signaled her support for the legislation.
In its current guise, the NHS Reinstatement Bill would scrap financialized bodies such as NHS trusts and abolish clinical commissioning groups. The bill's advocates say this would mean private companies can only provide health services that are vital to patient welfare and beyond the scope of NHS capabilities.
A conference of the British Medical Association (BMA) backed the proposed bill by a margin of 53 percent on Monday. However, doctors and medical students did not lobby the government for it to become policy.
Lucas says the NHS is facing "an existential threat."
"The creeping privatization of the last quarter of a century has introduced the fragmentation and the inefficiencies this brings into our health service," she told The Guardian on Wednesday.
"It's time to take a stand for our NHS. I'm honored to be presenting the bill with such strong cross-party support but, to take the campaign for a truly public NHS to the next level, it's vital that the Labour Party comes forward to back the bill."
Labour had previously pledged to repeal the "Tories' reckless health act" in its general election manifesto. Still reeling from its grueling defeat on May 7, the party's leadership race continues.