​West losing social media war with extremists – Joint Force commander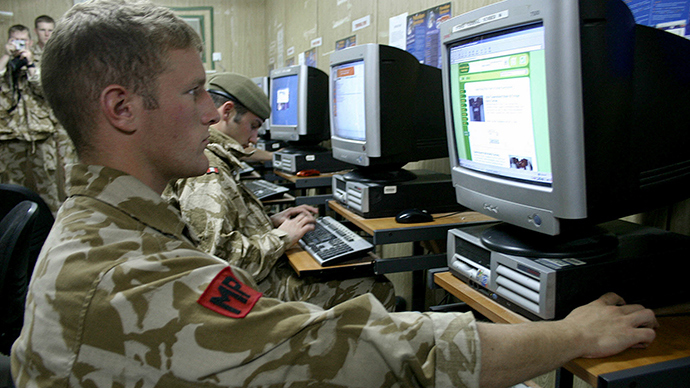 Fanatics are beating the West in the social media war to win hearts and minds through "lies," according to the head of Britain's Joint Forces Command, which includes Special Forces, defense intelligence and cyber warfare units.
General Richard Barrons warned Russia and extremist groups including Islamic State (IS, formerly ISIS/ISIL) are outpacing the West on social media.
READ MORE: New British army elite unit to hone social media and psychological warfare
"We are dealing with opponents in ISIL and Russia who do this for a living. ISIL uses Twitter and Facebook in 23 languages. We barely do it in our own," Barrons told the Telegraph.
"If you are fortunate enough to be the commander who is going to run the fight for Mosul, probably the most important thing you want to do as you launch your operation is to get into the minds of the 1 million citizens of Mosul through their computers and their mobile phone."
As far as tactics are concerned, Barrons said the West must "either tell them the truth – it's going to be a tough day ... or tell them a lie, you've got to move somewhere else.
"We've been doing that for centuries."
In January it was announced the British military would form a new force specializing in "non-lethal" forms of psychological warfare using social media such as Twitter and Facebook to tackle the "asymmetric battlefields" of the 21st century.
The brigade will number 2,000 and will be made up of regular troops from all three services, as well as reservists and civilians.
READ MORE: Military 'mask': British Army gets 'information warfare' focus, says top general
It will attempt to draw the best talent from the regulars and reserves and will also allow civilians with specialist skills to operate alongside their military counterparts.
Senior officers have said the army has to adapt to the changing nature of warfare, as conflicts from Iraq to Ukraine have demonstrated, and that the information war is as important as tanks and artillery.
As well as being able to shape "behavior through the use of dynamic narratives" the brigade will also specialize in reconstruction and development and humanitarian assistance in the battle to win hearts and minds.