​MoJ profiting from 'notorious' Saudi prison contracts challenged in High Court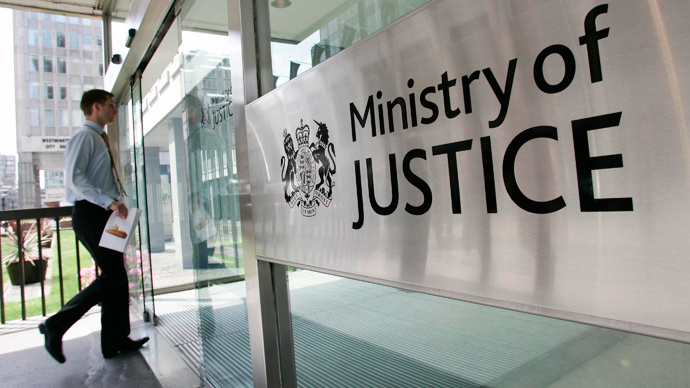 Revelations that the secretive commercial wing of the UK's Ministry of Justice (MoJ) is providing services to Saudi Arabia's prisons have led to a High Court challenge.
Lawyers acting for the Gulf Centre for Human Rights (GCHR) say the shadowy commercial body Just Solutions International (JSI), the existence of which was only revealed this year, is exceeding its legal remit by servicing Saudi prisons.
They claim the competitive pursuit of profit-making consultancy contracts goes beyond the role of government and is not in the public interest.
READ MORE: Saudi interior minister visits UK, govt to raise Raif Badawi flogging case
One key issue is the UK government's apparent double standard in condemning the flogging and detention of liberal blogger Raif Badawi, while apparently pursuing contracts with prisons such as the one his is being detained in.
"By providing services to the Saudi prison and probation service the UK is lending legitimacy and indirectly supporting such abuses,"GCHR advisory board member Melanie Gingell said in a statement.
"It is hypocritical of the government to publicly condemn barbarity such as is meted out to Raif Badawi, while at the same time implicitly condoning such activities by bidding to provide services on a commercial basis to those who perpetrate the abuses."
It is known that the government department submitted a proposal worth around £6 million (US$9.42 million) to provide services to the Saudi regime, to operate in jails in which they argue "notorious abuses are being carried out."
The government has yet to reveal the precise nature of the services being provided, but GCHR says it fears "the driving motivation behind these bids is purely commercial, and the veil of secrecy that has been drawn over them simply serves to deepen our concerns that the UK is making money out of the worst aspects of these states, that it condemns in public, but is happy to give support to in private."
READ MORE: Prince Charles meets new Saudi king amid pressure to raise human rights abuses
Law firm Deighton Pierce Glynn Solicitors (DPG) have taken up the case, which GCHR plans to crowdfund.
"It is surprising that JSi's activities have taken place shrouded in secrecy, and without parliamentary debate or approval," DPG Partner Adam Hundt said.
"If the UK is to sell its public services to states that behead people for sorcery, stone women to death and flog people for expressing pro-democracy views, then one would expect our Parliament to be consulted and given the opportunity to impose appropriate parameters on such activities."