Janner 'violated, raped & tortured' children on Westminster Palace estate, MP alleges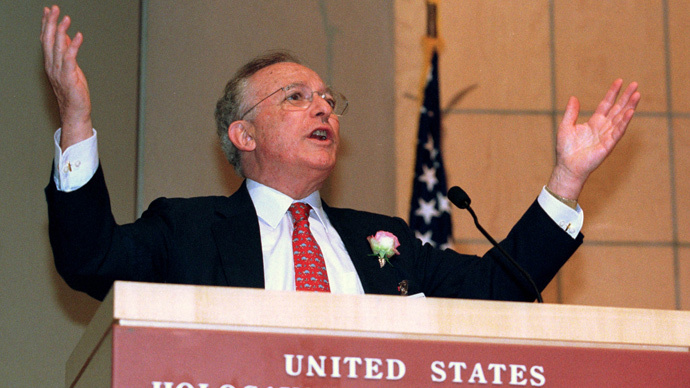 Lord Janner of Braunstone was accused under parliamentary privilege on Tuesday of being a "serial child abuser" who sexually attacked children on the Palace of Westminster estate.
Labour MP for Rochdale Simon Danczuk used parliamentary privilege, whereby MPs are exempt from the legal repercussions of making defamatory statements, to accuse the 86-year-old of "violating," "raping" and "torturing" children.
Danczuk said police are frustrated at being unable to prosecute Janner.
The Crown Prosecution Service (CPS) revealed in April sufficient evidence had been uncovered to prosecute Janner with 22 separate child sex offenses relating to the period between 1969 and 1988.
It ruled, however, that Janner was not fit to stand trial because he suffers from an acute form of Alzheimer's disease.
READ MORE: 85 child sex abuses reported each day – NSPCC
The former MP has always denied any wrongdoing and has his family insist he is "entirely innocent" of the alleged crimes.
Speaking in the House of Commons during a session on the CPS, Danzcuk said, "I have met with Leicestershire police and discussed the allegations in detail. Children being violated, raped and tortured — some in the very building in which we now sit.
"If Lord Janner really is too ill to face prosecution, then why can't the courts establish this with a fitness to plead process? This would clear up doubts that linger. For example, why he was still visiting parliament on official visits after he was declared unfit to face justice," he added.
Danczuk said the total charges against Janner included 14 indecent assaults on a male under the age of 16, four counts of gross indecency with a male under the age of 16, two counts of indecency and two further counts of gross indecency.
READ MORE: Police Scotland investigates Lord Janner child abuse claims, despite Alzheimer's
He was suspended in 1997 after the CPS produced evidence against him.
Director of Public Prosecution Alison Saunders came under fire after she announced the CPS would not prosecute the former MP due to his medical condition.
Janner last spoke in the House of Lords in 2013, following his diagnoses with Alzheimer's in 2009
Sir Keir Starmer, the former director of public prosecutions and newly elected Labour MP, defended Saunders, saying, "The decision before the DPP was not an easy decision."