Police Scotland investigates Lord Janner child abuse claims, despite Alzheimer's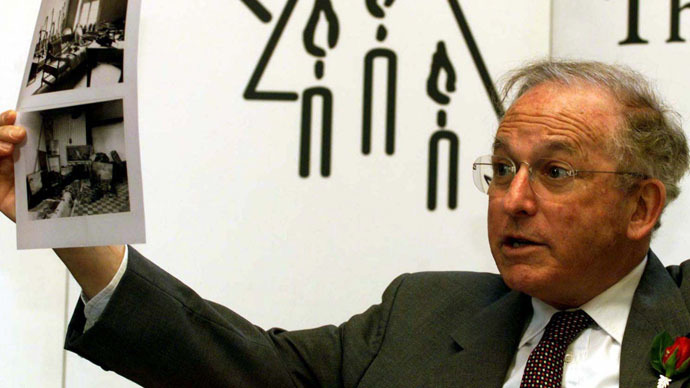 Police chiefs have launched a new investigation into allegations that Labour peer Lord Janner sexually assaulted a teenage boy in the 1970s. Detectives will also examine whether Janner cultivated a cover-up when the complaint first surfaced in 1991.
The new investigation is being conducted by Police Scotland, the Daily Mail revealed on Tuesday.
Janner accused of abusing another boy in Scotland what say you @Keith_Vaz ? http://t.co/7XrAz9fchz Get him in court http://t.co/DikHlzzEk1

— Jon gaunt (@jongaunt) June 9, 2015
Janner, a former MP, has been hit with a flurry of allegations that he sexually abused vulnerable young people at care homes in his Leicester constituency between 1969 and 1988.
The Crown Prosecution Service (CPS), England and Wales' criminal prosecutor, revealed in April sufficient evidence had been uncovered to prosecute Janner with 22 separate child sex offenses relating to this period.
Nevertheless, it ruled Janner was not fit to stand trial because he suffers from an acute form of Alzheimer's disease.
Can anyone explain why Lord Janner plays a part in the legislative process while apparently being so ill he cannot face trial? Farcical.

— Neil Wilson (@neil4ebelfast) June 9, 2015
The CPS later said it would review its decision not to charge Janner.A QC, whose name has not been released, has been approached to reexamine the allegations. The development may overturn the CPS's current block on court action against Janner.
The victim at the center of Police Scotland's investigation filed an official complaint at a police station in Edinburgh 24 years ago. However, Scotland's criminal prosecution service, the Crown Office, insists it was not informed about the claims.
Am v confused why are the Govt afraid of what Janner knows if he can't remember anything? @ciabaudo@reeves3915@AngrybriTony

— STORM in a GB TCup (@WarmStorm1) June 9, 2015
The latest investigation relating to Janner was set in motion after Police Scotland resurrected archived files referencing the case.
The unexpected development will ramp up pressure on the Crown Prosecution Service (CPS) in England over its initial decision not to charge the ex-Labour MP.
Police Scotland's investigation will occur in Scotland, which has a separate legal system from that of England. As a result, 86-year-old Janner may face prosecution north of the border.
Looks like the sound of Scottish handcuffs opening will make Janner sweat. More on this @BBCRadio2 today

— Jeremy Vine (@theJeremyVine) June 9, 2015
Commenting on the CPS' initial decision not to prosecute Janner, ex-MP for Bradford and aspiring London Mayor George Galloway sharply criticized the British establishment.
He told LBC's James O'Brien the Labour peer is part of a "magic circle" in Westminster, where the powerful look after the powerful.
A spokesperson for Police Scotland told RT the investigation is fully under way.
"Police Scotland is conducting an investigation into an historic complaint and, as such, it would be inappropriate to comment," he said.
"Police Scotland is absolutely committed to preventing all forms of child abuse and to keeping children safe while bringing perpetrators of abuse to justice, regardless of the passage of time."
The Scottish police told the Daily Mail: "We now have to look at this case applying 2015 policing principles to it – to ask whether, if the same allegations were made today, how would they be treated?"