Britain to boost its military presence in E. Europe to 'strengthen NATO'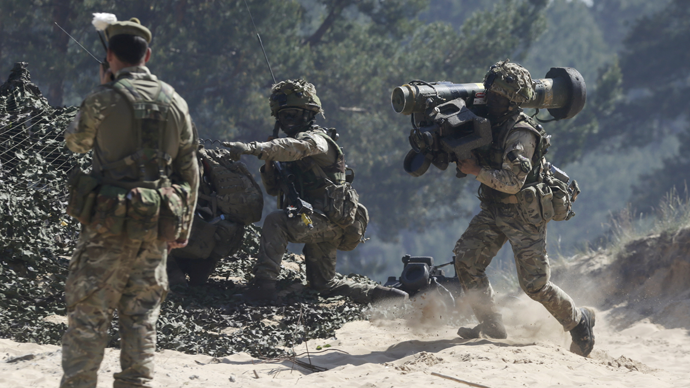 British soldiers and fighter jets are going to do longer reassurance missions in Eastern Europe to send signals to President Putin on NATO member states' commitment to collective defense, Britain's Defense Secretary Michael Fallon said Sunday.
"We have to continue to strengthen NATO," Fallon said, speaking on the BBC's Andrew Marr Show on Sunday.
The reason for strengthening the alliance presence in new NATO member states was cited as "saber rattling" by Russian President Vladimir Putin.
"It is very important we keep sending Putin this message that we are determined in our commitment to the collective defense of NATO," Fallon said.
READ MORE: NATO conducting biggest beef up of defenses since Cold War – alliance chief
Britain is going to contribute to the rapid reaction force "spearhead" being created that is set to be stationed in in Eastern Europe and be ready for deployment in a matter of two days after receiving an order.
Starting from 2016, Britain will provide 1,000 troops to this force, 3,000 the year after and will now contribute a battle group of around 1,000 soldiers every year until 2021, Fallon said. British Typhoon fighter jets will continue to patrol the skies of the Baltic States next year, he added.
Last week NATO Secretary-General Jens Stoltenberg acknowledged that NATO is implementing "the biggest reinforcement" of defense since Cold War times.
"NATO is facing a new security environment both caused by violence, turmoil, instability in the south, ISIL in Iraq, Syria, North Africa, but also caused by the behavior of a more assertive Russia, which has used force to change borders to annex Crimea and to destabilize eastern Ukraine," Stoltenberg said.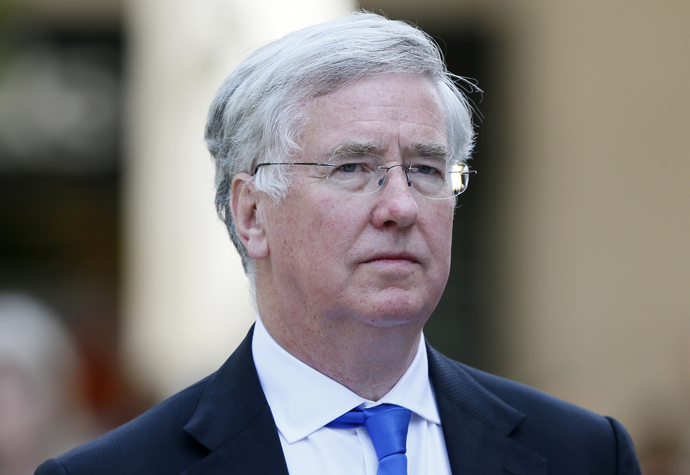 Poland and the three Baltic States Estonia, Latvia and Lithuania have been demanding a greater NATO presence on their territory after the political crisis in Ukraine evolved into a full-fledged civil war in spring 2014.
Warsaw and Vilnius are in talks with Washington about the permanent stationing of US army equipment warehouses on their territories.
This all provoked a harsh reaction in Moscow, with President Vladimir Putin NATO's activities may prompt a response.
"If someone threatens our territories, it means that we will have to aim our armed forces accordingly at the territories from where the threat is coming. How else could it be? It is NATO that approaching our borders, it's not like we are moving anywhere," Putin said Tuesday.
READ MORE: Poland, Lithuania discussing plans with Washington to harbor US army equipment
Western countries have been accusing Russia of destabilization of the situation in Eastern Ukraine by providing alleged support to the rebels that refused to recognize new Kiev authorities.
The west also refused to recognize reunification of the Crimea peninsula with Russia, claiming that despite will of the locals it was an annexation of territory.
In the meantime, the majority of people in the UK and most other European members of NATO say they no longer support the key principle of the alliance: an armed attack on one must be regarded as an attack on all.
"For many in Europe, there is a clear conflation of NATO as a defense alliance depending on the US and at the same time of the US as a belligerent and irresponsible force," said David Galbreath, professor of international security at the University of Bath.
You can share this story on social media: