​Majority of Brits reject key NATO principles – academic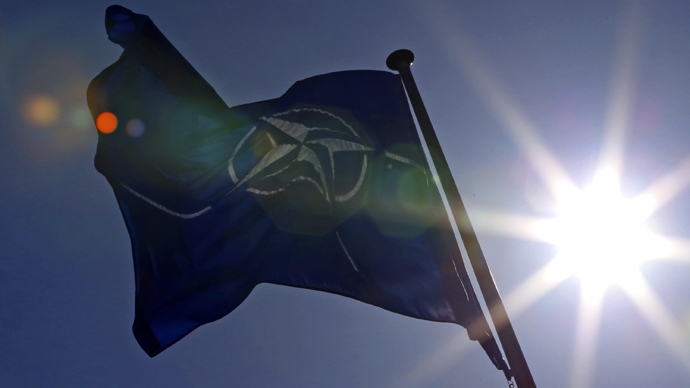 Most Britons and a majority of Europeans disagree with the core NATO principle that an armed attack on one ally must be seen as an attack on all, thereby requiring a collective armed response, an academic claims.
International Security Professor David J Galbreath, who teaches at the University of Bath, was commenting on a new study by the Pew Research Centre into public views of the NATO alliance.
Writing on the Conversation website, Galbreath said: "The majority of people in the UK and most other European members of NATO say they no longer support the key principle of the alliance: namely that an armed attack on one must be regarded as an attack on all.
"This illustrates in no uncertain terms the differences between many governments and the societies they serve."
Speaking about the differences between European and North American views, he wrote: "For many in Europe, there is a clear conflation of NATO as a defense alliance depending on the US and at the same time of the US as a belligerent and irresponsible force.
READ MORE: NATO starts 'very high readiness' force drills in Poland
"On the other side of the Atlantic, there is a clear commitment to responsibility to defending Europe while at the same time assuming that Europeans are riding free on North American generosity."
The study has also shed new light on public feelings about rising tensions between the West and Russia.
"The Pew survey also showed there is an overwhelming perception in Europe and North America that Russia is responsible for the situation in Ukraine – but that there is considerable resistance of becoming militarily involved in Ukraine itself against Russian or Russian-backed forces," Galbreath argues.
In an effort to explain the findings, Galbreath argues: "There has been a considerable anti-militarist public feeling in Europe since World War II due to fears that militaries themselves beget wars."
It was reported on Thursday that NATO's newly formed rapid response force, designed to strengthen the "defensive" alliance's eastern borders against the perceived Russian threat, had launched its first full deployment military drills in Poland.
"This is the first full deployment of the new force," NATO spokesman, Polish Colonel Marek Pietrzak, told AFP.
The Noble Jump 2 exercises at the Zagan training range in the northwest of Poland will last until June 19. It is featuring some 2,100 soldiers from nine NATO states. The servicemen form the Very High Readiness Joint Task Force (VJTF), created last year at the NATO Summit in the UK. It's in response to a perceived Russian threat.
"It is our unconditional priority to have NATO's eastern flank strengthened," Polish Deputy Foreign Minister Henryka Moscicka-Dendys said.
MORE: