76 tycoons made 41% of all UK political donations – Sunday Times Political Rich List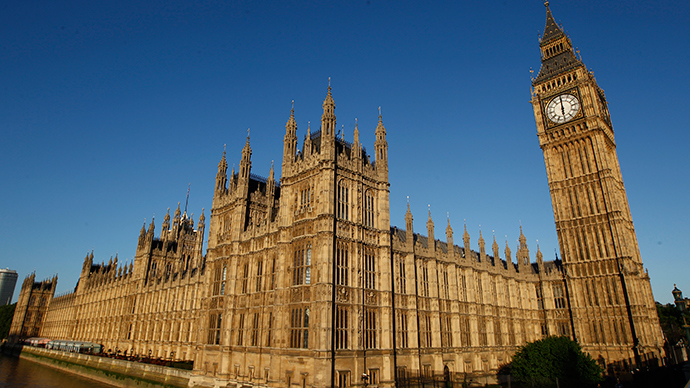 Some 41 percent of donations offered to UK political causes by wealthy corporations and donors since 2011 can be traced to a mere 76 people, a new report claims.
Britain's first ever Political Rich List, published this weekend by the Sunday Times, found that 25 gilded individuals had offered over £1 million to political parties in Britain.
These donations account for 28 percent of the £174.4m donated in private and corporate cash between 2010 and 2014, the Sunday Times said.
READ MORE: Buying elections: Party donations skyrocket 100% in 10 years, figures reveal
READ MORE: Tories bankrolled by hedge funds in offshore tax havens, new analysis shows
READ MORE: Tories forced to return £50k donation from US tax evader's wife
The paper's newly devised list is topped by Scottish EuroMillions lottery winners Colin and Chris Weir. The men jointly donated £6.5m to Nicola Sturgeon's Scottish Nationalist Party (SNP) during its Yes Scotland independence campaign.
The Weirs were closely followed by City financier and billionaire Lord Farmer, who donated over £5m to the Conservatives. JCB chief Lord Bamford, along with other members of his family, gave the Tories a combined total of £3.6m, the Sunday Times said.
Almost £100 million was collectively declared by UK political parties in the run up to the new parliament, making the 2015 general election the most expensive in history.
May's election battle sparked a huge swell in political donations to the two main parties, with the Tories raking in close to £38 million and Labour pocketing £32 million.
The rise in donations to British political parties over the last decade is double the rate of inflation.
Lord Sainsbury of Turville, former chair of supermarket chain Sainsbury's, reportedly offered over £3.5 million to a slew of political causes, the Sunday Times' Political Rich List says. Among these were a £542,329 donation to Labour and a donation to David Miliband.
Turville, who served as science minister under the last Labour government, stopped donating to the party when Ed Miliband became leader five years ago.
Other notable donors on the Sunday's Times list include property developer David Rowland (Conservatives, £3.4m); Stagecoach Group founder Sir Brian Souter (SNP/Yes Scotland, £2.1m); banker James Lupton (Conservatives £2.1m); hedge fund manager Sir Michael Hintze (Conservatives, £1.9m); businessman Lord Verjee (Liberal Democrats, £1.8m); and IM Group founder Lord Edmiston (Conservatives, £1.5m).
Prime Minister David Cameron was attacked by former Labour chief Ed Miliband earlier this year after it emerged he'd accepted large donations from hedge funds. Much of the £15 million donated to the Tories before March came from financial giants.
Labour's coffers were mostly filled by trade unions, which contributed a large chunk of the £9.3 million the party received over the same period.
The SNP and UKIP took around £1 million each.