Tories forced to return £50k donation from US tax evader's wife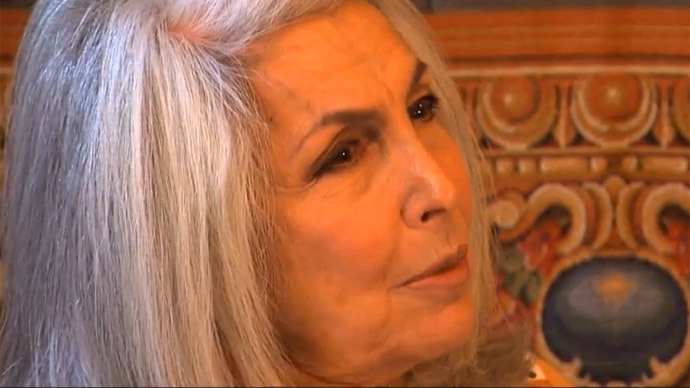 Britain's Conservative Party returned a donation of £50,000 from a wealthy businesswoman on Monday after it emerged she was once wanted on charges of tax fraud in the United States.
Beatrice Tollman, founder of luxury hotel chain Red Carnation, made an election campaign donation to the Tories earlier this month.
Tollman was charged with conspiracy to evade millions of dollars of tax in the US, but her charges were dismissed by a judge in 2008.
READ MORE: Tories bankrolled by hedge funds in offshore tax havens, new analysis shows
Her husband Stanley Tollman pleaded guilty to a single count of tax evasion on the same day her case was dropped, according to an investigation by the Independent.
He agreed to pay more than $105 million to the US government in back taxes and penalties, and was sentenced to one day's unsupervised probation in London.
The Tollmans' son, Bret, was handed a $3.5 million penalty in 2003 and sentenced to more than two years in prison after pleading guilty to tax evasion.
Beatrice Tollman has donated more than £50,000 to the Tories over the past four years. She and her husband were close friends of the late Prime Minister Margaret Thatcher.
The revelations will come as an embarrassment to Prime Minister David Cameron, who pledged to crackdown on tax avoidance during the 2013 G8 summit in Northern Ireland.
READ MORE: Conservative Party donors handed £15mn tax cut
"When taxes are not collected, the poor suffer," he said at the time.
Cameron, who is also leader of the Conservative Party, said he had secured a commitment from the UK's crown dependencies and overseas territories to consult on creating registers to identify company owners.
Many of the UK's overseas territories, such as the Cayman Islands, are tax havens used by multinational companies to reduce tax liabilities or criminals to hide assets.
The Conservative Party manifesto, published just last week, pledges to raise £5 billion for the Exchequer by targeting tax avoiders.
"We were not aware of this issue but in light of these findings we will be returning donations from the Tollmans," a Conservative spokesperson told the Independent.
"Donations from the Tollmans were fully declared and in strict accordance with electoral law."
READ MORE: Party of the rich? Almost 50% of Tory donors are hedge fund managers – research
The revelations about Beatrice Tollman follow the disclosure of a private letter in which a senior Tory figure describes Cameron's anti-tax avoidance policies as "purely political gesture."
Former Conservative Home Office Minister David Maclean told the government of the Cayman Islands last year that Cameron's 2013 G8 speech in favor of transparency in tax havens was an attempt to distract the G8 and EU.
Maclean, who was given the title Lord Blencathra by Cameron in 2011, added the PM's comments were designed to protect the City of London.
"In the early part of last year, the Germans and others were pushing hard for a financial transaction tax, which would have severely hurt the City of London," he wrote.
"The UK government had to head off the financial transaction tax and blacklists.
"The NGOs had put the UK government under pressure to make changes on beneficial ownership; the media and public were keen to criticize low tax jurisdictions as operating unfairly, and when Starbucks, Amazon and Apple profit-shifting became headline news, that was the perfect opportunity for the UK to exploit those issues and play down the FTT and blacklists," he added.
Most of Britain's overseas territories and crown dependencies have announced they have no intention of introducing Cameron's reforms.