Chilcot Iraq Inquiry report 'unlikely to be published for another year'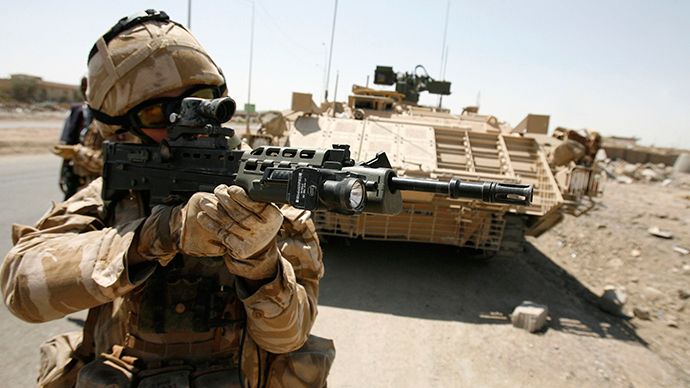 Tony Blair's biographer has said the long-awaited Chilcot Inquiry report into the legality of the 2003 invasion of Iraq will not be published for at least another year.
Visiting professor at King's College London and columnist at the Independent John Rentoul said the latest series of delays would mean the report has taken longer to compile than the time British troops themselves were in Iraq.
He claimed "sources close to the enquiry" say the report is "unlikely to be published for another year at least."
The source of the delay is the process of 'Maxwellization,' which gives those criticized in the report the chance to respond and correct any errors.
Tony Blair, who is expected to receive harsh criticism in the report, has repeatedly denied being responsible for the delay. This is despite speculation that lawyers of those criticized may have attempted to stall the report's progress.
READ MORE: 'We are Many': anti-Iraq War documentary showered with plaudits
READ MORE: British man accused of US soldier's murder in Iraq, trial starts
Lord Morris, who served as an attorney general during the Blair administration, previously told the Sunday Times that lawyers would see the Maxwellization process as an opportunity to make money, urging ministers in the newly elected government to act "within the first few weeks" to either replace Chilcot or secure an interim report.
Rentoul, a close associate of Blair, said people who accused the former prime minister of misleading parliament in the run up to the invasion were looking to "vindicate their argument … in spite of the inquiry's insistence that it is not a court of law."
The report, which has already cost nearly £10 million to produce, remained unpublished before the general election due to fears it would unfairly damage politicians implicated in the findings.
Chilcot told MPs in February it had taken longer than expected to analyze the 15,000 pieces of evidence taken, but that he was committed to delivering a thorough and fair report which left no stones unturned.
However, MPs are becoming increasingly restless with the Liberal Democrats continuing to campaign for the report's immediate release.
The government suggested last week that former MPs with links to the 2003 invasion of Iraq would not be lined up for peerages.
A Cabinet Office spokeswoman said: "We have repeatedly said we would like it to be published as soon as possible."
You can share this story on social media: