Solitary confinement suicides hit 9-year high, watchdog dubs practice '18th century'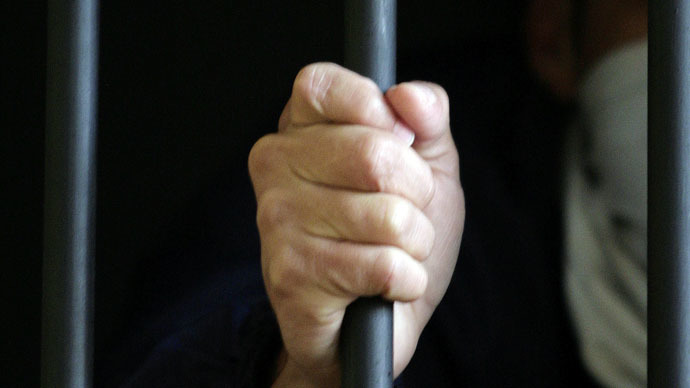 Suicides among prisoners in solitary confinement have hit their highest level since 2004/5, with Britain's prison watchdog warning jails to stop using "18th-century" punishments on convicts deemed disorderly or a danger to fellow inmates.
Among those to have taken their own life following segregation is a man who hanged himself after prison officers refused to give him a book, a report released Tuesday revealed.
The study said eight detainees committed suicide in 2013/14, half of whom were deemed to be at risk of taking their own life or self-harming.
The damning report, published by Britain's Prisons and Probation Ombudsman (PPO), called for solitary confinement to be used "more sparingly" for prisoners deemed to be at risk of suicide or self-harm.
'Rife across the system'
Howard League for Penal Reform chief executive Frances Crook expressed deep concern following the release of PPO's report.
She told the BBC the practice is "rife across the system" and "is a punishment particularly inflicted on children."
She said the Howard League had begun the early stages of an investigation into the segregation of children in Feltham Prison, southwest London, and the group hoped this would "set a precedent to put a stop to the practice" across the UK.
Authored by Nigel Newcomen, the study focused on the lessons that can be learned from the prison watchdog's investigations into prison suicides in solitary.
Solitary confinement entails a detainee being denied association with other convicts. Such decisions are often made to enforce discipline and foster order if prison chiefs think keeping a convict in regular prison quarters could prove unsafe or disruptive, the PPO says.
READ MORE: Death of mentally ill detainees 'avoidable' – human rights experts
READ MORE: 'Death trap' prisons: UK government policy 'responsible' for soaring inmate suicides
Prisoners are also separated if they are perceived to be a threat to their fellow inmates or as punishment for breaching prison regulations, it adds.
The prison watchdog notes other convicts are segregated when they are awaiting "an initial hearing" for an alleged offense.
Prisons' use of solitary confinement is currently regulated in Britain. Prison officers are obligated to consider the welfare of detainees, particularly the way in which solitary confinement can be destructive for detainees' mental health.
The PPO's report warns segregating convicts in crisis should only be "an exceptional measure," once all alternative avenues have been discounted.
"When staff do not know these rules or do not put them into practice appropriately, prisoner safety can be compromised with potentially fatal consequences," the prison watchdog said.
A call for reform
The PPO's report made a number of urgent recommendations.
The study said staff in charge of prisoners held in solitary confinement must understand and adhere to the "mandatory procedures for safeguarding segregated prisoners."
Segregated detainees should be offered the means to keep themselves occupied with a radio and reading material at the very least, it added.
The prison watchdog said prison staff must base decisions regarding "fitness for segregation" on the detainees' "full mental health history" and other factors that could impact on their wellbeing.
READ MORE: British prisons 'awash' with drugs, weapons, cash & smartphones
It warned against keeping prisoners in solitary confinement for prolonged periods. In cases where extended segregation times are deemed essential, a specific "care plan" is essential to monitor prisoners' mental health, it said.
Newcomen, who authored the report, said solitary confinement is an "extreme" and "isolating" custodial practice.
"It inherently reduces protective factors against suicide and self-harm, such as activity and interaction with others, and should only be used in exceptional circumstances for those known to be at risk of taking their own life," he said.
"The Prison Service's own instructions recognize the potentially damaging effect of segregation on those who may be at risk of suicide and self-harm and I have previously raised concerns about the number of deaths of prisoners who were known by staff to be vulnerable and at risk of harming themselves, yet were still held in segregation conditions."
A prison service spokesman said reducing the number of suicides is a "key priority."
"All deaths in custody are fully investigated by the independent prisons and probation ombudsman and we have accepted the vast majority of their recommendations," he told the BBC.
"Prisoners are segregated for their own safety and the safety of others and the use of segregation is carefully managed."