​England ready to host 2022 World Cup if Qatar dropped – Culture Secretary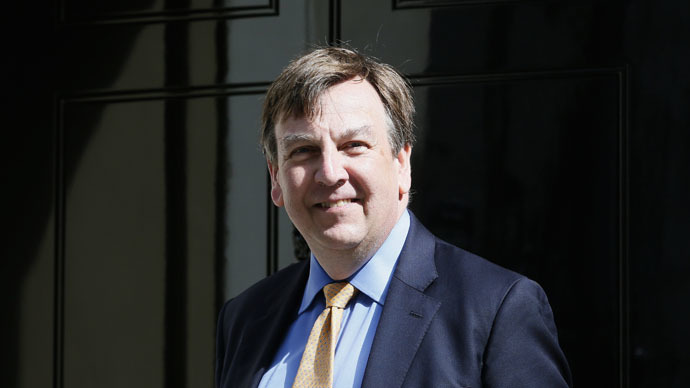 England would offer to host the 2022 FIFA World Cup if the honor is stripped from Qatar following allegations of corruption and bribery, Secretary of State for Culture, Media and Sport John Whittingdale has said.
Whittingdale told the House of Commons that the UK had adequate facilities to host the tournament and had previously mounted an "impressive, if unsuccessful" bid.
He called for major change within FIFA, after its president Sepp Blatter stepped down amid allegations of bribery and corruption and suggestions that the awarding of the 2018 and 2022 World Cups to Russia and Qatar may have been illegitimate.
"In order to achieve the reforms that all of us believe are vitally necessary for FIFA, the first requirement was a change of leadership," Whittingdale said.
"We have now obtained that, but that is the beginning of the process, certainly not the end of it."
When asked whether the UK had the capacity to host the 2022 tournament, he said there were adequate facilities.
"In terms of the decision to hold the 2022 World Cup in Qatar, that is obviously something where we're watching the investigation, but obviously that decision stands," Whittingdale said.
READ MORE:Ex-FIFA official: 'I agreed to accept bribes for 1998, 2010 World Cups'
"If it were decided to change that, I think as the chairman of the English FA observed, if Russia hosts the World Cup in 2018 it would seem very unlikely that another European country would host it in 2022.
"But obviously, if FIFA came forward and asked us to consider hosting it, we have the facilities in this country, and of course we did mount a very impressive if unsuccessful bid to host the 2018 World Cup."
Whittingdale was also asked whether broadcasters should refuse to pay for the rights to film the two World Cups. He said it would be "unfair" to deprive fans of the games.
"If the World Cup goes ahead, I think it would be unfair to tell English fans, and indeed fans of the other home nations, if their sides qualify, that they would not be able to watch their sides competing in the World Cup because the broadcasters weren't going to purchase the sports rights to cover it."
Labour have also called on the Serious Fraud Office to fully investigate any British connections to the FIFA corruption scandal.
READ MORE: 2 FIFA ex-officials & 4 business execs put on Interpol wanted list on corruption charges
During question time in the House of Lords, Lord Bach said the scandal had been "brewing for many years."
"We have excellent investigative and prosecuting authorities in this country," Bach said, adding that Lord Faulks should advocate a full investigation.
"Do you agree that this is the appropriate time for a thorough investigation into any possible British connection, whether through the banking system, British nationals or in any way?
"Will the government ensure that sufficient resources are made available for any such investigation?"
Lord Faulks said the SFO was "actively reviewing material in its possession" and was ready to assist US and Swiss authorities.
"It is a fast developing situation. The SFO has been aware of allegations relating to FIFA for some years, is keeping the situation under review and is willing to assist in any way it can.
"We do not think there is a question of a lack of resources. Although the SFO is involved in a number of high-profile and difficult cases including into the Libor manipulation, resources are not a problem in this particular case," he added.