2 FIFA ex-officials & 4 business execs put on Interpol wanted list on corruption charges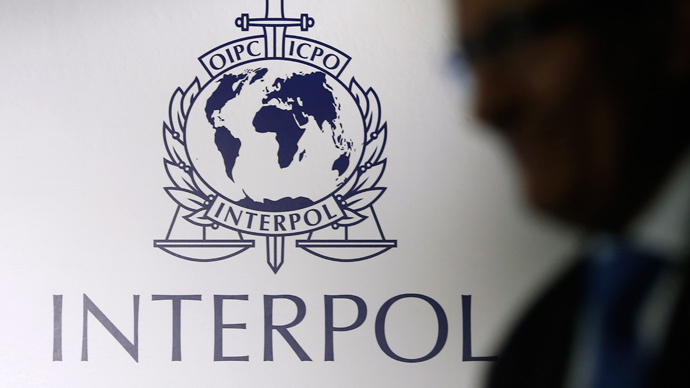 Interpol said it has issued red notices for former FIFA officials and corporate executives at the request of US authorities. The statement comes a week after FIFA's biggest-ever scandal, when several of its officials were arrested on corruption charges.
#INTERPOL Red Notices for 2 former #FIFA officials & 4 execs on charges inc #racketeering#conspiracy#corruptionpic.twitter.com/y53m2X1ZkC

— INTERPOL (@INTERPOL_HQ) June 3, 2015
The red notices have been issued for former FIFA vice president and executive committee member Jack Warner, from Trinidad & Tobago, and former FIFA executive committee member Nicolás Leoz, from Paraguay. Others listed by Interpol include three Argentinians - Alejandro Burzaco, controlling principal of Torneos y Competencias S.A., and brothers Hugo and Mariano Jinkis, controlling principals of Full Play Group S.A., a sports marketing business based in Argentina. Jose Margulies, from Brazil, controlling principal of broadcasting businesses Valente Corp. and Somerton Ltd., is also on the list.
The FIFA former officials and executives are wanted on "charges including racketeering, conspiracy and corruption," Interpol said.
READ MORE: Blatter to quit as FIFA president, calls special congress to elect successor

"The individuals concerned are wanted by national jurisdictions and Interpol's role is to assist national police forces in identifying or locating those individuals with a view to their arrest and extradition," the organization said in a statement.
However, Interpol said that a Red Notice "is not an international arrest warrant," and it "cannot compel any member country to arrest the subject of a Red Notice."
An #INTERPOL Red Notice is a wanted persons alert for #police in our 190 member countries – not an international arrest warrant

— INTERPOL (@INTERPOL_HQ) June 3, 2015
A massive corruption scandal rocked FIFA on May 27, which was prompted by a wave of accusations against senior FIFA figures just days before the vote.
READ MORE: Blatter 'shocked' by US action against FIFA

Fourteen FIFA-linked officials and businessmen have been accused by the US of bribery, fraud and money laundering. Several were arrested in a Zurich hotel where they had gathered ahead of the organization's general meeting.
According to a statement from the Swiss Federal Office of Justice, the suspects "are alleged to have been involved in schemes to make payments to the soccer functionaries - delegates of FIFA and other functionaries of FIFA sub-organizations – totaling more than $100 million."
You can share this story on social media: