Sexual abuse scandal: 5k disabled adults affected in England since 2013, says NSPCC
Published time: 18 May, 2015 10:32
Edited time: 18 May, 2015 12:53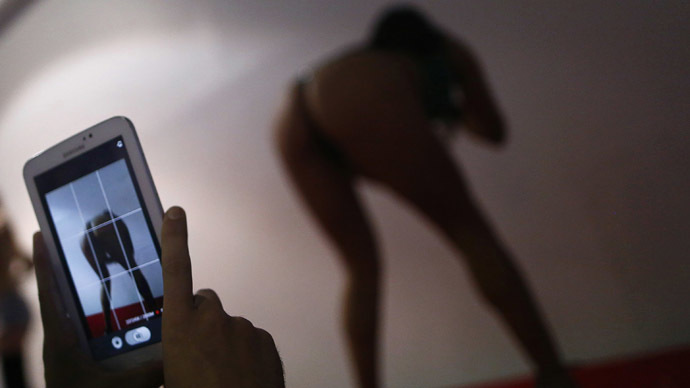 Nearly 5,000 adults with disabilities and learning difficulties have been subjected to sexual abuse in England, new figures have shown.
The latest figures, acquired through a Freedom of Information (FoI) request by the BBC, have been described as only the "visible peak" of a far more widespread problem by the National Society for the Prevention of Cruelty to Children (NSPCC).
The broadcaster discovered that information from 106 local councils yielded 4,748 reports of sexual abuse of disabled adults, with two thirds of the incidents targeting adults with learning difficulties.
"Keeping people safe, including people with learning disabilities, is one of the most important things councils do," the Local Government Association told the BBC, adding that "councils work hard to ensure support is available when cases of abuse are referred."
The BBC's Victoria Derbyshire program submitted FoI requests to a total of 152 councils and obtained details from 106 Councils with Adult Social Services Responsibilities (CASSRs) with the number of incidents they had reported between 2013 and 2015.
READ MORE: Oxford University head condemns sexual harassment on campus
They found that 63 percent of assaults were against those with learning disabilities with a further 37 percent against those with physical impairment.
"We know with sexual abuse that many victims find it difficult to speak out" Jon Brown of the NSPCC said, suggesting the current figures are just the "visible peak" of a much worse problem.
He also said that while the figures are only pertained to adult cases, it was likely that there were many cases of child abuse also going unreported.
"We know from research that disabled children and young people are three or four times more likely to be abused and neglected than children and young people who are not disabled.
"Abusers are often very adept at identifying vulnerabilities. And, importantly, we know that it's less likely for children and young people to be believed as well" he said.
Chief executive of the charity 'Respond' Noelle Blackman told the BBC she had seen "some horrendous cases" of young people who have been referred to the charity for help, adding that they ranged "from the age of 13, but sometimes younger."
"What we're really noticing at the moment is young people being abused by other young people.
"Often the perpetrators don't have a learning disability, and often there will be gangs of boys who don't have a disability who are grooming girls who do, which is a really worrying trend."