Police can keep offenders' DNA indefinitely, Supreme Court rules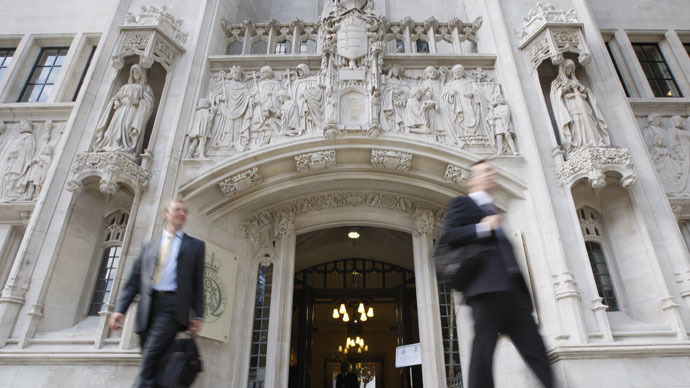 Britain's highest court has ruled the indefinite retention of DNA profiles from convicted adults is not a breach of their right to privacy.
The Supreme Court ruled in the case of Northern Irish drink driver Fergus Gaughran, who challenged the police for keeping convicted people's DNA data indefinitely.
Gaughran's appeal was rejected by the Court, which ruled the Police Service of Northern Ireland's (PSNI) policy was "proportionate."
The Supreme Court decision, made by a majority of four to one, is the culmination of a long legal battle that began in 2009.
Gaughran pleaded guilty after being arrested for drink driving in Northern Ireland in October 2008.
Following his arrest, police recorded his fingerprints and a DNA sample from a mouth swab.
Gaughran was fined £50 and banned from driving for 12 months.
READ MORE: Tories' repeal of Human Rights Act will spark constitutional crisis, erode civil liberties – experts
READ MORE: UK, Australia to share DNA database to aid international crime solving
A year after his conviction, Gaughran asked for a judicial review of the PSNI's policy of keeping identity data for an indefinite period.
The High Court in Belfast dismissed his case in 2012, but Gaughran and his solicitors' lodged an appeal at the Supreme Court in London.
The Supreme Court's decision means the retention of DNA belonging to convicted adults is permitted within the right to private life enshrined under Article 8 of the European Convention of Human Rights.
Lord Clarke said: "The potential benefit to the public of retaining the DNA profiles of those who are convicted is considerable and outweighs the interference with the right of the individual."
"The retention may even benefit the individual by establishing that they did not commit an offence."
"The United Kingdom has chosen recordable offences as the touchstone. Recordable offences include any offences punishable by imprisonment, together with a limited number of non-imprisonable offences," he added.
In delivering the minority verdict, Lord Kerr said: "The stigmatizing application of the indefinite retention policy, even to those whose convictions are spent, frustrates the purpose of rehabilitation."