New counter-extremism laws pledged in Queen's Speech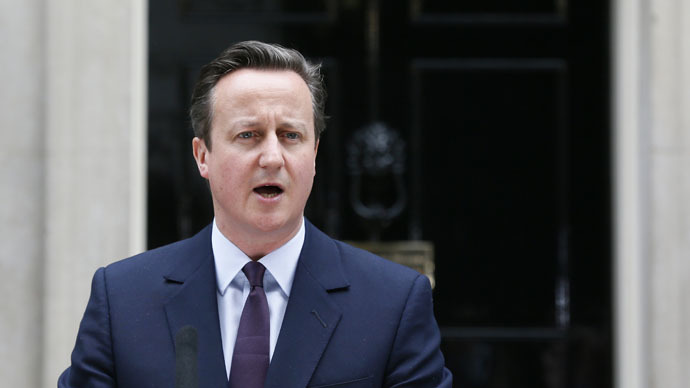 David Cameron will announce new plans on Wednesday to curb extremist activity and radical hate preachers in his new government's first State Opening of Parliament, commonly known as the Queen's Speech.
The prime minister will tell the National Security Council the new measures will give police powers to go to the High Court to request orders to prevent "harmful activities" of individuals who pose a "threat to the functioning of democracy."
The orders have been revived under the new Tory administration after original plans were vetoed by the Liberal Democrats in March 2014 while they were in coalition.
These measures will focus on reducing the presence of those who incite hatred against gender, race or religion on social media and in print.
They will also target those who perpetrate harmful activities for the "purpose of overthrowing democracy."
Individuals suspected of disseminating inflammatory material will be subject to a ban on broadcasting and a requirement to submit any publications to websites, in print or on social media to the police in advance.
READ MORE: 'Broadest spying powers imaginable': SNP MPs plan to block Tory Snoopers' Charter
Added powers given to the police will also allow them to close premises where they believe extremists are being given a platform to influence others.
The Charity Commission will also see its power to root out charities which siphon off funds for extremist activities strengthened.
"For too long, we have been a passively tolerant society, saying to our citizens: as long as you obey the law, we will leave you alone. It's often meant we have stood neutral between different values. And that's helped foster a narrative of extremism and grievance," Cameron will tell the National Security Council.
"This government will conclusively turn the page on this failed approach. As the party of one nation, we will govern as one nation and bring our country together. That means actively promoting certain values.
"Freedom of speech. Freedom of worship. Democracy. The rule of law. Equal rights regardless of race, gender or sexuality.
"We must say to our citizens: this is what defines us as a society."
Home Secretary Theresa May will say the UK cannot ignore extremism.
"The twisted narrative of extremism cannot be ignored or wished away. This government will challenge those who seek to spread hatred and intolerance by forming a new partnership of every person and organization in this country that wants to defeat the extremists," she is to state.
The new Tory government will also be free to introduce its new 'Snoopers' Charter', which would allow authorities to monitor records of phones, emails and other metadata, now that they are unencumbered by their former-Lib Dem coalition partners.
You can share this story on social media: