​GCHQ broke the law, ordered to destroy stolen documents by UK tribunal
Published time: 29 Apr, 2015 16:44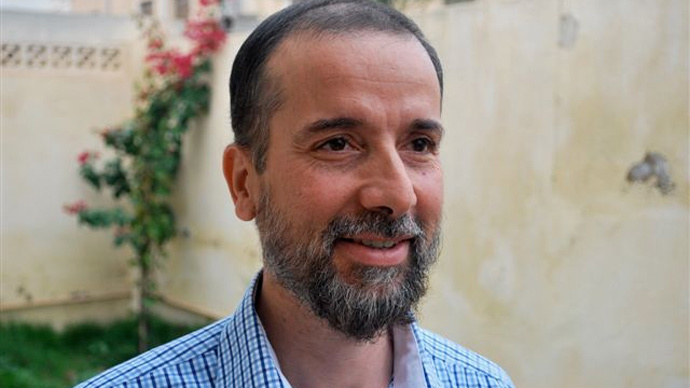 In an historic ruling, a British intelligence tribunal has ordered UK spy agency GCHQ to destroy communications it collected unlawfully from Libyan dissident Sami al-Saadi.
Saadi's legal representatives say it is the first time in its 15-year history that the Investigatory Powers Tribunal has upheld a complaint against the security services.
The human rights charity Reprieve add it is also the first time the tribunal has ordered a security agency to give up surveillance material.
Documents which the IPT ruled must be destroyed are legally privileged communications belonging to Saadi, a former opponent of ousted Libyan leader Colonel Muammar Gaddafi, who claims he was "rendered" by UK spies to Libya, where he was tortured.
The IPT ordered GCHQ to turn the documents over to the Interception of Communications Commissioner for safe keeping.
Reprieve's legal case argued the government violated the principle of "legal privilege," which ensures communications between lawyers and clients are confidential.
Laws protecting communications between clients and lawyers date back hundreds of years and are an established part of British common law.
READ MORE: Lawyers 'illegally' spied on: UK govt comes clean, but denies 'deliberate wrongdoing'
Cori Crider, a Director at Reprieve and counsel to the al-Saadi, said: "GCHQ spied on privileged legal communications, in a case where they were being sued by a rendition and torture victim.
"We are pleased that one man has finally beaten the security services in this secretive tribunal. But this kind of illegal snooping makes phone hacking look like child's play, because it rigs the whole justice game in the government's favor."
Sami al-Saadi said: "I am glad to be the first person to win against the spies in this Tribunal."
"I had always been told I had a right to communicate with my lawyers about this torture case in private, but that clearly wasn't the case. This was illegal behavior and I hope now that the right to take legal advice in private will never be ignored again."
READ MORE: British secret service admits rendition of Libyan opposition leaders bolstered Al-Qaeda – report
Reprieve also represents Abdul-Hakim Belhaj, another Libyan dissident who claims to have been the victim of a rendition flight organized by MI6 and the CIA which returned him to Libya, where he was tortured by Gadaffi's regime.
The human rights group say "questions remain" over the IPT's judgement, which made "no determination" in claims made by Belhaj and his wife that legally privileged material had been unlawfully accessed.
Crider added: "It's also inconceivable that Mr al-Saadi was spied on while Mr Belhaj was not. I confess I find this part of the IPT's decision very difficult to make sense of."
Richard Stein at law firm Leigh Day, who represented the families in the Tribunal, said: "I am sure that the unlawful behavior we have uncovered in this case is the tip of the iceberg.
"All lawyers and their clients dealing with cases involving MI5, MI6 and GCHQ should consider whether to lodge a complaint in the Tribunal to protect their privileged communications."